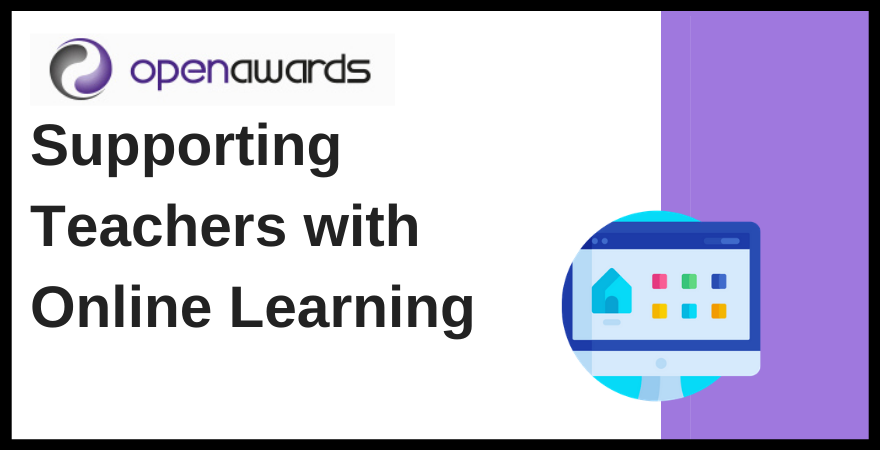 It is great to see organisations reaching out to colleagues during this unprecedented time is vital, and Open Awards are pleased to report that there is plenty of help for our teaching colleagues who are feeling overwhelmed with having to move learning online.
Teacher Training
Ufi – if you are new to teaching online the University for Industry are holding a series of "How to …" webinars. The webinars are aimed at "helping vocational trainers rapidly switch to digital delivery", in response to the Covid-19 outbreak. The first session starts this Thursday, 26 March, 10:30-11:30am. For more details, please visit the UFI's website by clicking here. To register click here.
Blended Learning Essentials – this is an additional resource from UFi. It is designed to encourage and support teachers and trainers who want to make better use of blended learning as part of their teaching practise. The course is CPD certified and is aimed at everyone working in further education, skills training, vocational education, workplace learning, and lifelong learning. The next course starts on Monday, 30 March 2020. To find out more please visit the course page here.
Teaching Resources
Access to HE – don't forget Open Awards range of Blended Learning Packages for Access to HE Learners covering Development, Biology, Sociology, Psychology, Criminology, Health Care and Sport units. For more please click here
Future Learn – have a great range of online resources that you might like to tap into. Visit their website by clicking here.
Coming soon …
Open Awards Delivery and Assessment – we are moving our own Delivery and Assessment course online so watch the Open Awards website.
Remember Open Awards are open as usual so please keep in touch and, of course, stay safe.
Julie Goodwin
Product Development Manager