Become a centre
All Open Awards centres are fully supported through the centre recognition process by our team of experienced staff who deliver personalised customer service that surpasses expectations.
In order to deliver Open Awards qualifications or units, you need to be a recognised Open Awards centre. Contact the team on enquiries@openawards.org.uk or 0151 494 2072 for an informal chat about your ideas.  
If you know you want to apply to be approved to deliver Open Awards qualifications, simply complete the initial New Business Enquiry Form.  This short form gives you the opportunity to tell us about your centre and your curriculum needs. A member of the team will contact you to discuss the next steps.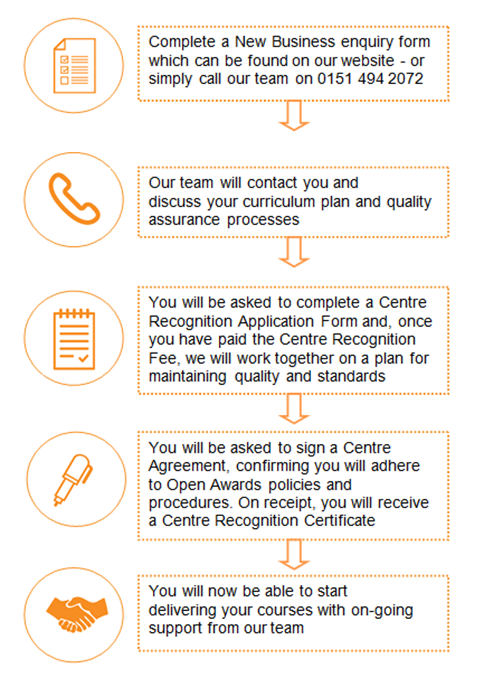 Centre Agreement