Meeting Room and Assessment Space Hire
Here at Open Awards, we are much more than an awarding organisation, we also have a range of meeting rooms available for hire. Offering a motivating and relaxing environment they are perfect for away days, meetings, team-building exercises, brain-storming sessions and all your business needs.
Located at Speke Estuary Commerce Park there is nearby access to motorway networks and John Lennon Airport so you can attend your meeting with ease and relaxation as the quiet space allows you to gather your thoughts as you take yourself away from loud offices and outside noise.
The spaces are customisable and can be laid out to your preference.
All rooms are situated on the ground floor and come with free Wi-Fi and parking.
The space has been risk-assessed and measures put in place to ensure we are up to date with health and safety guidance around COVID-19, including clear markers for social distancing of 2m; signage; and hand sanitizer and wipes available throughout the rooms.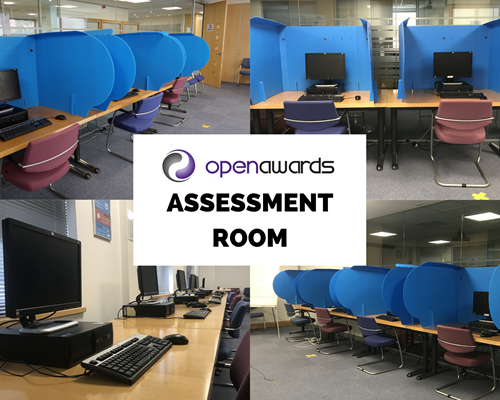 We also provide a discount to other charitable organisations.
If you wish to book out one of our rooms please fill out our Booking Form and email it to customerservices@openawards.org.uk or call 0151 494 2072 to check for availability. Terms and conditions can be found here.