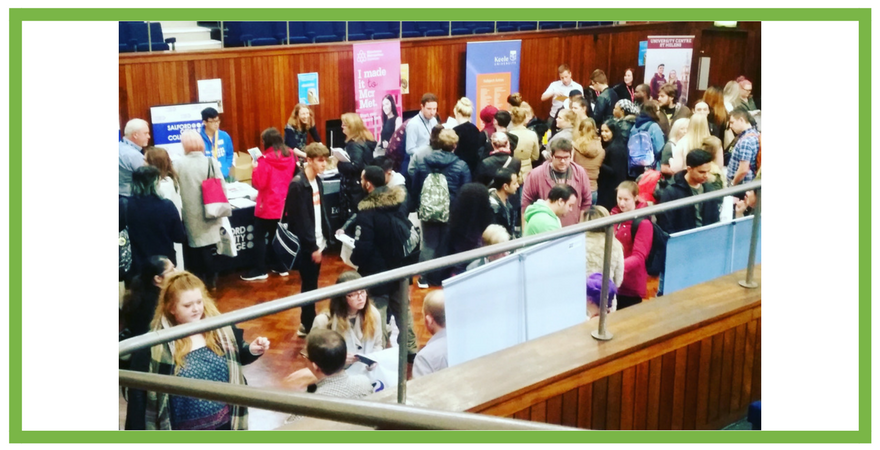 Katherine Wales, Access to HE Manager at Open Awards, reflects on the success of our North-West Admissions Fair. 
I'm regularly reminded of the Open Awards mission to Change Lives Through Learning. Partly because it's written all over our office, on publications and posters, and it underpins all of Open Awards activity, sometimes because I observe how my colleagues work to achieve this directly or indirectly. Perhaps most profoundly, however, is when we hear accounts from learners who call to tell us how much their course and achievements have changed their lives and actually want to thank us! The Access to HE team are frequently in tears in the summer months!
When we decided to host an Admissions event for Access learners we could never have anticipated just how pleased we would be with the results. Working in the Access to HE team at Open Awards means that we are lucky to meet not only dedicated and passionate colleagues from all areas of education but very focused and dedicated learners too! 
Hosting an admissions event that brought together so many of those learners (well over 300) with HEIs from across the UK and with the support of our valued colleagues in the delivery of the event meant that we could really spend time providing extra support to not just the learners but our Access to HE providers.
We've had great feedback on the event from HE providers who were very impressed with how focused and prepared learners were to talk about their choices. We've already had lots of bookings and offers to get involved with presentations next year from those that attended.
Thank you to everyone who made the North-West Access to HE Admissions Fair 2017 such a success! We can't wait to host our next event on Tuesday 9th October 2018 which will be even bigger and offer even more advice and guidance. We've already started planning it!
If you would like to be involved in the next year's event, please contact the team on 0151 494 2072 or AHED@openawards.org.uk and don't forget to follow us on twitter #GetAHED for updates throughout the year.