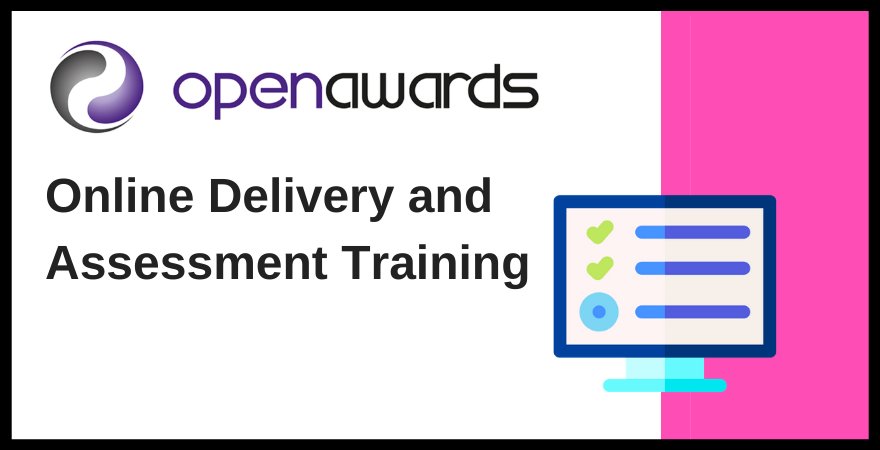 We have redesigned our Online Delivery and Assessment Training and re-launching it on 1st July.
Much more interactive, user friendly, and accessible than the previous version. The training is now offered on-demand and has no set time limit, meaning that users are now able to access the training whenever they wish and to complete at their leisure.
The training is now split into five separate 'easy guide' modules. 
The 5 Easy Guide modules are;
Introduction to Assessment
Planning for Assessment
Writing Assessment Activities
Building a Portfolio
Giving Feedback
The new user-friendly aspects of the training are; 
On-demand – centres can access at any time and register as many people as they wish on the course
No time limit – people can take as long as they want to complete the course
Included within the annual centre allocation of training places (2 for Gold membership, 3 for platinum) then £90 thereafter