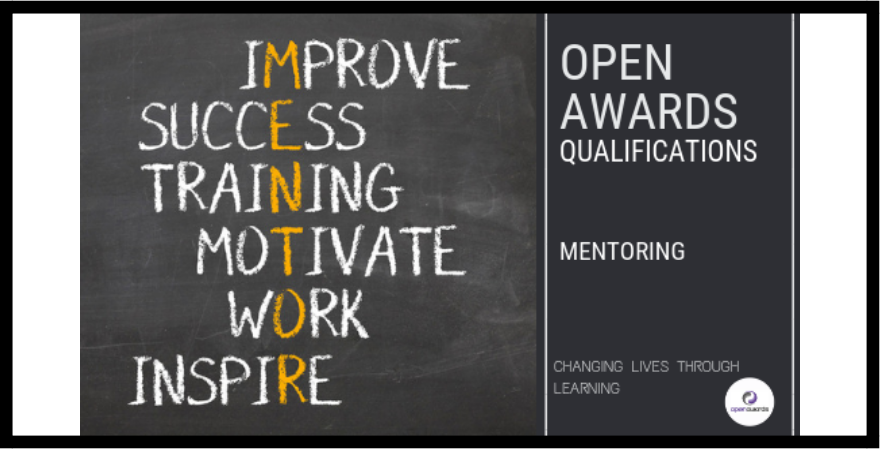 We are very pleased to announce that we have added Level 3 Certificate in Mentoring and Level 3 Certificate in Mentoring Children and Young People to our catalogue of qualifications.
The qualifications will provide learners with the necessary skills and experience around becoming a mentor and applying that knowledge to advise, counsel and guide within their own setting. The qualifications will include necessary units to allow learners to achieve these vital set of skills. These units include;
Barriers to learning
Supporting Children and Young People
Planning and implementing an intervention
Mentoring in Sport
Business and Enterprise Mentoring
Mentoring in the Workplace
Life Mentoring
Mentoring Young People in the Community
Mentoring Apprentices
There are huge benefits to mentoring, especially for the mentees as it helps develop individuals at all levels, increases motivation and confidence, develops strengths and overcomes weaknesses, discovers new ways of thinking and guides professional development and advancement.
The role of a mentor is also extremely rewarding as the time and energy invested into a mentee's progression and wellbeing coincide with a mentor's own personal and professional progression. The benefits a mentor can expect a range from improving communication and personal skills, developing leadership and management qualities, reinforce subject knowledge and skills, increase confidence and motivation, enhance CV and gain experience highly valued by employers.
This qualification has been designed to support progression within the workplace to support learners to take on additional roles/responsibilities as a mentor within an education setting. It could also support learner's progression to further learning or training to a higher level qualification, including:
Level 4 Advanced Mentoring
Learners could also explore applying for a higher-level Apprenticeship.
This is a programme that combines practical training in a job with study. They are available in all types of sectors, from administration to horticulture, engineering to catering.
For more information on these qualifications please click here