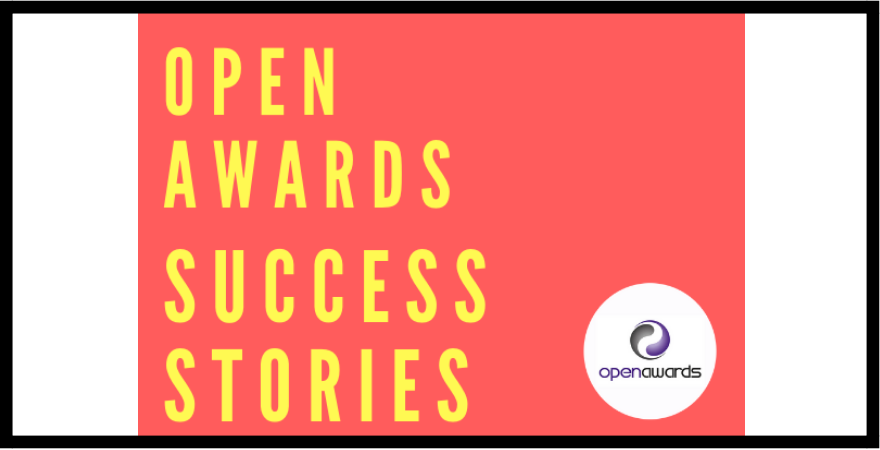 Gad Tesler wanted to improve his chances of getting a job in office administration and he knew employers would be looking for fast and accurate typing skills.
So Gad decided to learn to touch type to improve his job prospects.  He found that few colleges or private training centres were offering them.  And ideally, he wanted a qualification so that he would be able to present a certificate at interviews or with his job applications.
He discovered our online course Level 1 and Level 2 accredited touch-typing qualifications ran by 'Type&Test Ltd'.
The course features constant support throughout all he needed was a computer with a keyboard, a microphone, and a webcam. Once training was complete Gad could take a 5-minute typing test for the Open Awards qualification in the comfort of his own home. 
After a little over 10 weeks of practice for around 15 minutes per day, regular emails from his coach and then the final test session on his home PC, his typing speed had increased to close to 50 words per minute and his accuracy was better too, only occasionally below 100%. That's what Gad called a result!  The Open Awards Certificate arrived in the post a couple of weeks later, and Gad now felt confident that his job prospects had taken a significant turn for the better!
Here's what Gad had to say:-
"The 'Type Faster, Work Smarter' programme, combined with the tutor support from Andy made doing this course a very enjoyable and smooth experience. It fully met my objectives which were to learn touch typing and have an accredited qualification at the end of it which would prove my typing competency to recruiters/employers.  The programme is very well designed and with consistent practice will make you a great touch typer. Andy always answered any questions I had and provided me with constant feedback and encouragement. The accredited qualification will be a great addition to my Linkedin/CV and the typing skills I've learned will aid me in my career for the rest of my life."
For more information on our Level 1 and Level 2 accredited touch-typing qualification please, click here