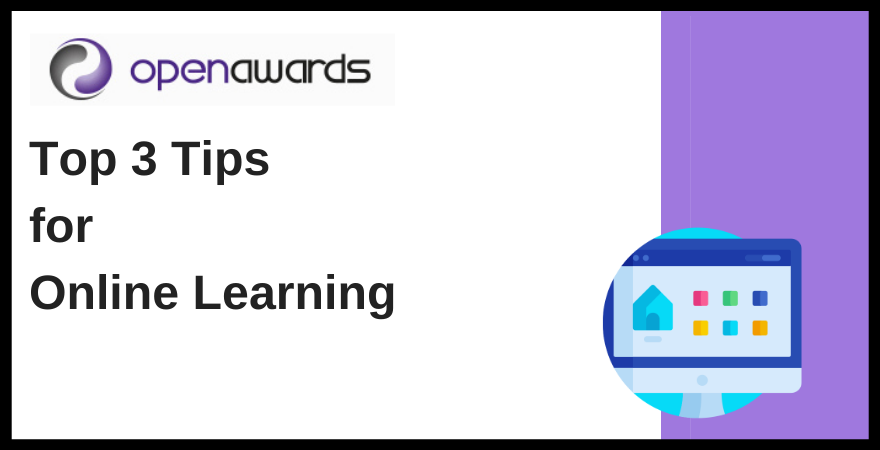 Learning online (or e-learning) is something you may be familiar with or you may just have found yourself thrown into.
Whichever it is, these 3 tips are aimed at getting you started. Suffice to say that you need to make sure you have access technology (ie an internet connection, a learning management system (ie google classroom, Moodle etc) before you start.
Learning online – is LEARNING – you have got this! You will have resources to hand that you could utilise. The idea online is to structure the flow of these resources, so that they make sense to the learner.
When working online, it is preferable if you can break topics into smaller more manageable chunks of knowledge. We call this "nuggets" of knowledge. Each nugget is followed by a check of understanding. This doesn't have to be a fancy quiz, just a few questions that make the learner pause and check. Some nuggets will introduce concepts/topics, whilst others will expand upon the knowledge and give an application. Always followed by a check. Always small. Always manageable. When the topic has been covered think of ways to check/assess learning has taken place. For example, how about a group chat or a Skype call?
The technology provides the teaching tool, so it's about structuring learning into smaller chunks! The example is below is given as an illustration.
Nugget/Knowledge Check

Learner Activity

Notes

Nugget of Knowledge

3 min YouTube video to set the scene.

 

Knowledge Check

Questions – from the YouTube clip can (ie can you explain the following:)

Nugget of Knowledge

This short nugget should introduce the topic (ie further online resources/a subsection of a chapter of a book)

Knowledge Check

Quiz on the knowledge covered

Nugget of Knowledge

Short expansion of the topic with an application

You may need to perform this nugget and check a few times.

Knowledge Check

Quiz or scenario based question/answer

Full Topic Check

Skype discussion where learner is set a task to complete that demonstrate their understanding of the topic.

 
Learning Support – your learners will still need you to be their tutor, so think of ways that you can support them, as if they were in class. For example, check that they have a timetable to study, with breaks and fun things to do. Send them encouraging messages or video conference/call them. And check that they understand what is expected of them, ie to study! So there will be work involved!
Your Support – you need supporting too. Make sure that you are connected to colleagues. Arrange to check in with them at regular intervals. Share resources or ideas to help you through this time. Why not arrange a virtual coffee on WhatsApp/Facebook etc and show and tell what you have done.
Some useful websites
Google Garage – providing a range of courses for learners and you. Including an introduction to technology!  You can choose how long you wish to study too. Have a quick browse.
BBC Resources for Teachers – this is different than Bitesize as it is for Teachers.

Future Skills - help you make sense of the ever-evolving digital world, and enable you to explore which new job could be the right fit for you.