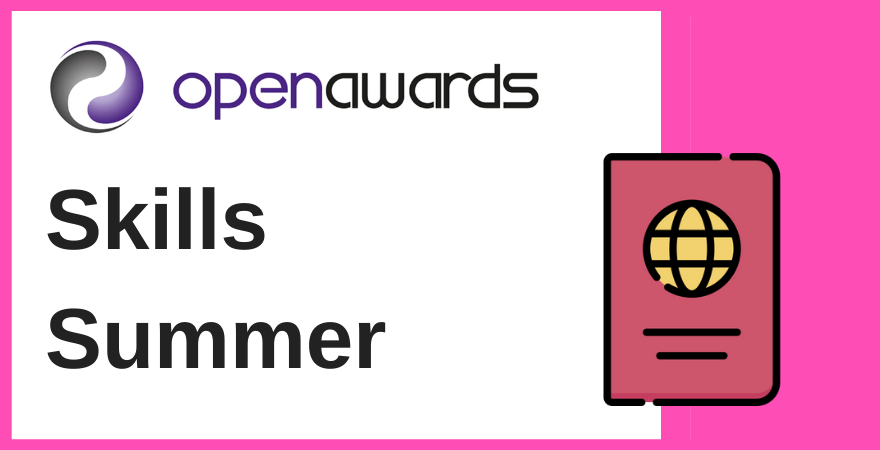 To carry on our 2020-21 campaign we are dubbing the months on June and July, Skills Summer!
Skills Summer is two months of celebration and promotion of the many wonderful, confidence-building and life-changing products that we have offer that give providers and their learners the skill they need to the prepare them for work and life. 
We have a wide variety of skills based qualifications available from Entry Level all the way up to Level 3! Now that's a lot of skills! But one of the main things we will be focussing on over the summer is our amazing Skills Passport! 
The Skills Passport has been specially designed with the provider in mind. The design of the passport allows the providers to "pick n' mix" from over 150 qualifications to create a truly unique and bespoke curriculum for your learners.
Keep you eyes and ears peeled across all of our social media channels for everything going on in June and July for Skills Summer!
The Skills Passport - where will your skills take you!