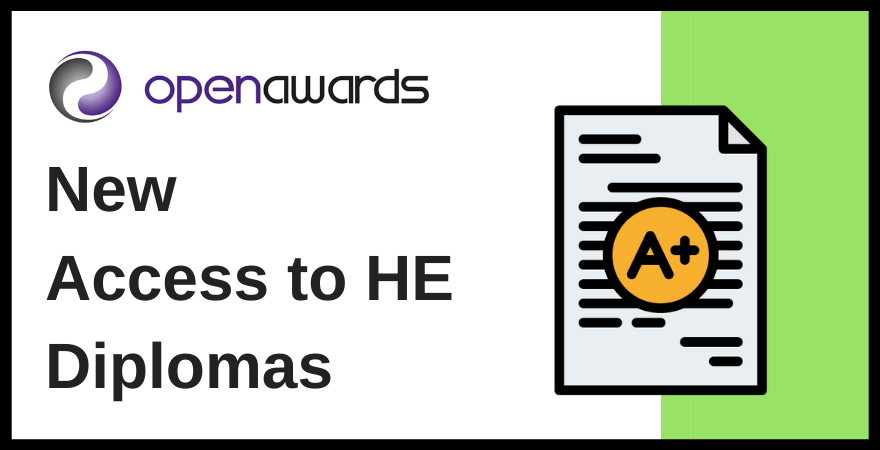 At Open Awards, we want to make sure that our Access to HE providers have all the unit groups and units they need to be able to deliver Access to HE Diploma courses. The Diplomas give learners the knowledge and skills they need to progress onto their chosen Higher Education course. In the past year, we have added a number of new subjects to our Diploma pathways and we are continuing to do so. It is with great pleasure that we announce we have not one but six new subjects available for delivery this September.
The six Diplomas are;
Archaeology and History
Business and Accountancy
Construction
Medicine
Psychology and Mental Health
Sports Management
We have worked together with our providers to create these new Diplomas to ensure our Access to Higher Education offering is current and mirrors nationwide university degrees. Each Diploma has been specially designed with input from the subject experts to help learners take their first step into the world of Higher Education and ensure a smooth transition on to University.
We are always looking at new ways of extending our offer and the introduction of the new Diplomas is our response to providers' demand from students and changing labour markets.
For example, EMSI expects to see a 2% increase across all of the subject's job markets over the next five years.

Psychology and Mental Health Diploma has been introduced due to student demand. Therefore, we have created a new Diploma that will enable learners to progress to further study and work in this field.
The new Diploma in Medicine has been created by QAA to improve the standardisation of the Diploma, allowing medical schools to have greater confidence in the student's knowledge and preparation for an undergraduate degree in medicine. It may also encourage those medical schools not currently accepting Access to HE students to review their admissions policies. Open Awards are very proud to be one of the awarding bodies providing the Access to Higher Education Diploma in Medicine.
All at Open Awards would like to say a big thank you to all the subject experts and panel members who have continued to develop and attend panels during the last 3 months despite all the other pressures and priorities.
If you are interested in providing any of our amazing and life-changing Diplomas then please get in touch with our Access to HE Business Development Manager, Rachel Newman.