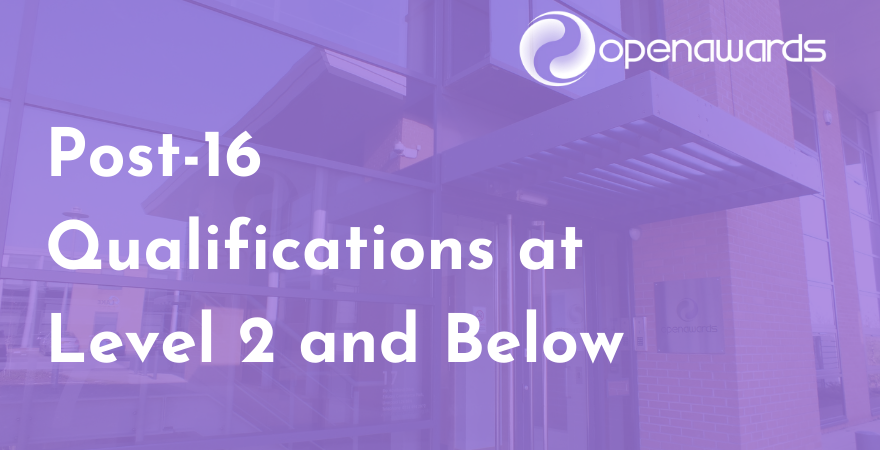 On 2nd March 2022, the Department for Education published the Post-16 Qualifications at Level 2 and Below consultation. 
The consultation is open until Wednesday 27th April. 
https://consult.education.gov.uk/post-16-qualifications-review-team/review-of-post-16-qualifications-at-level-2-and-be/
The slides below summarise the key proposals within the consultation. We would encourage all providers to respond to this or contact Open Awards with any comments and we will feed into our response. Open Awards will share further information on the implications of the proposals once we have the outcome of the consultation.
DfE expect the reforms to be phased in from September 2024. The majority of Open Awards qualifications are likely to be affected in the 2026/27 and 2027/28 academic years. 
Level 2 Construction qualifications in Groups 2 and 3 – 2024/25
All other Level 2 qualifications in groups 1-7 – 2025/26 or 2026/27
Qualifications at level 1 and entry level in groups 9-17 – 2027/28
Therefore, there isn't any immediate impact on your curriculum with Open Awards. We will keep all providers updated on any changes to our qualification portfolio in the usual way through our annual validity reviews. In the meantime, please contact a member of the team on 0151 494 2072 or enquiries@openawards.org.uk to discuss your curriculum.