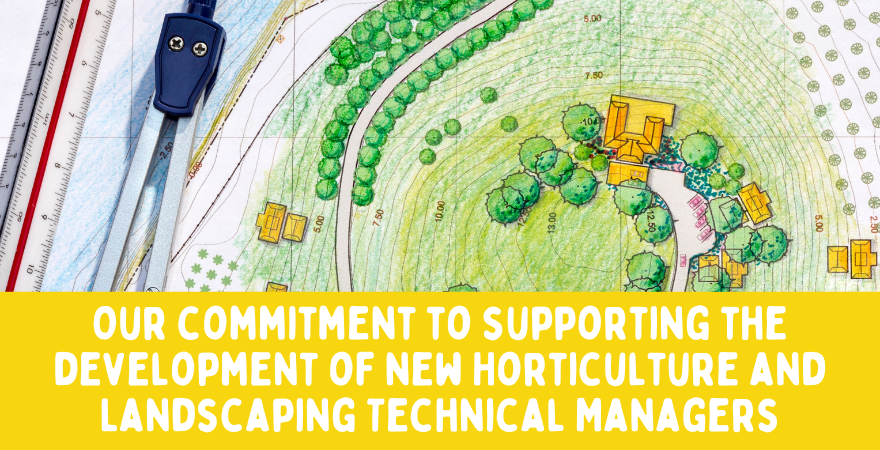 Open Awards is delighted to announce that we have committed to delivering the End-point Assessment for the Level 5 Horticulture and Landscaping Technical Manager apprenticeship Standard. This Standard was approved for delivery in September 2021 but hasn't been available for apprenticeship starts due to not having an End-point Assessment Organisation committed to deliver assessments.
Open Awards has been working with the Horticulture Trailblazer Group over the last couple of months and has now confirmed its commitment to start the development of assessment materials from September 2023, with the aim of being ready to deliver assessments from May 2024.
A Horticulture and Landscaping Technical Manager is a professional who oversees the planning, design, installation, and maintenance of horticultural and landscaping projects. The Technical Manager is typically responsible for developing project plans, overseeing the implementation of those plans, and ensuring that projects are completed on time and within budget. They may also be responsible for managing the procurement of materials and equipment, as well as managing relationships with clients, vendors, and subcontractors.
This role requires a combination of technical knowledge in horticulture and landscaping, as well as strong leadership, communication, and project management skills – which makes it a perfect role to be trained through an apprenticeship which will provide training on both the underpinning knowledge and broad set of skills and behaviours needed to be effective in this role.
Robin Jackson, Director of Assessment at Open Awards said:
"It is great news that this Standard is now available for apprenticeship starts, and that Open Awards is able to commit to the development and delivery of assessments. We are extremely passionate about the Agriculture, Environment and Animal Care occupational route at Open Awards and are delighted that we are seeing this area of business grow for us. We are looking forward to working with the Horticulture Trailblazer Group over the next few months to kickstart the development project."
We are now in the early stages of recruiting subject experts to support the development of assessment materials. Please visit our website page here for more information or contact the team on assessment@openawards.org.uk for an informal chat.
We will be holding an information event, in partnership with the Horticulture Trailblazer Group, for employers who may be interested in offering the apprenticeship. More information will be shared shortly but please email enquiries@openawards.org.uk in the meantime if you would like to be added to the invite list.
Did you know?
Open Awards is also an approved EPAO for the Level 6 Agriculture or Horticulture Professional Adviser Standard. If you would like to find out more about this apprenticeship, please click here.