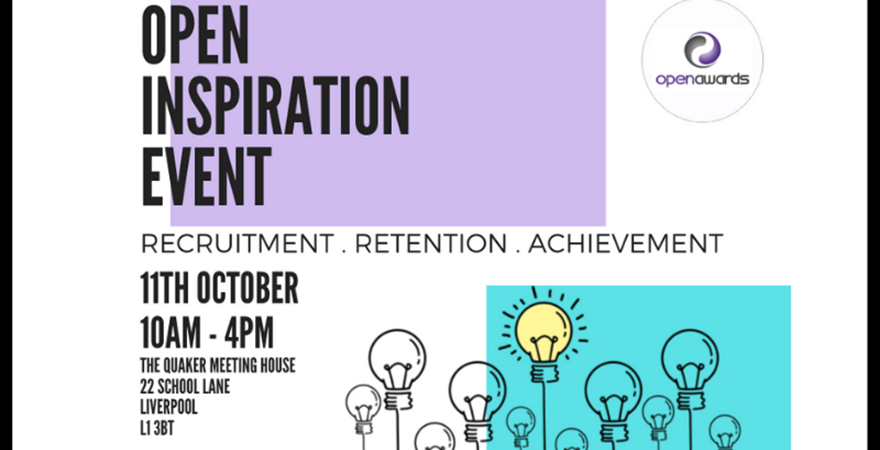 On Friday 11th October we held our annual Open Inspiration event in Liverpool. This year's event focused on the barriers that affect recruitment, retention and achievement in education. 
The event was attended by colleagues from all over the country, who took part in a number of workshops and group discussions throughout the day and provided tips, ideas and methods to overcome the barriers.
The event featured some fantastic keynote speakers, who offered a varied and vibrant programme that covered subjects such as childcare costs, mental health, life and work commitments. The presentations were informative and intriguing and, judging by the passionate delivery and inspirational subject matter, the audience was engaged from start to finish. 
The impressive knowledge on display and the willingness of the attendees to get involved made the event one of our best yet.