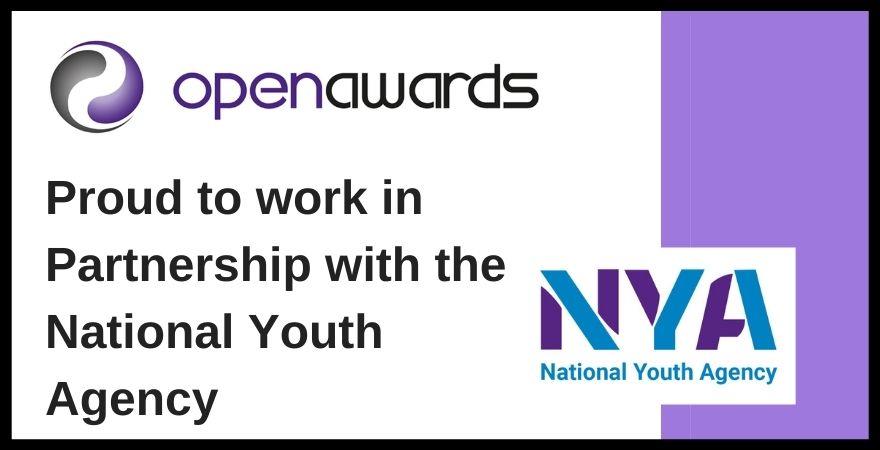 As the National Youth Agency (NYA) launches their new curriculum, we are pleased to announce that our new Youth Work qualifications have been designed in partnership with the NYA and other awarding bodies in the sector and have the endorsement of the Joint National Council.
Youth work is a vital part of our society, therefore, creating national qualifications that support this work is equally as vital. That's why we teamed up with the NYA in the production of these new qualifications.
The curriculum is based on a flexible framework, which is mirrored in both qualifications where learners have a set of mandatory units to complete, and then a range of optional units to allow for different youth work settings. The framework was prepared with young people at the front, centre and heart of the qualifications.
Let us look more closely at how the new Open Awards Youth Work qualifications map to the curriculum.
How Open Awards Qualifications Map to the New Curriculum
Our Level 2 Award in Youth Work Principles (England) lays the foundations of young-person-centred approaches. This is through the unit 'Engaging and Communicating with Young People'. 'The Theory of Youth Work' unit focuses on delivering and maintaining high standards of care whilst our units Young People's Development and Safeguarding in a Youth Work Setting empowers learners to provide a safe environment for young people to grow.
The Level 2 Certificate in Youth Work Practice (England) builds on these foundations. It enables the flexibility to adapt to different youth work settings with units such as 'Recreation and Leisure'; 'Social Action'; 'Exploring Beliefs and Spiritual Development'; and 'Digital Spaces and Places'. Further studies ensure inclusivity in youth work practices through 'Anti-discrimination' and 'Supporting Young People with Disabilities and/or Diverse Learning Needs'.
The Certificate qualification also includes work-based practice, so that the knowledge and skills gained can be put into practice in a real-life environment. Learners who complete this programme of study can progress to working opportunities such as an Assistance Youth Support Worker (paid/voluntary), or progress to Level 3.
Our Level 3 Certificate and Diploma in Youth Work Practice (England), endorsed by the JNC, deepen the knowledge and skills of Level 2, with work-based practice in real-life experience. This is achieved by a range of new areas of study such as:
detached youth work;
facilitating learning and development through mentoring;
relationships and sexual health;
refugees or seeking asylum,
achieving learning potential;
young people in or leaving care;
transition to independence;
working with NEETs.
Other units cover inclusive of all young people such as:
those experiencing poverty;
misusing substances;
LGBTQ+;
supporting mental wellbeing.
There is also a range of units looking at managing budgets, trips etc in the youth work sector.
Learners who successfully complete the qualification can go onto working as a Youth Support Worker (paid/voluntary) or onto the degree programmes for Youth Workers.
For those who wish to deliver these qualifications, please visit our website to review the Qualification Guides, which will walk you through each qualifications structure, units, delivery and assessment in greater detail.
If you would like to discuss this further, please speak with your Business Development Consultant or email: enquiries@openawards.org.uk
For more information on the National Youth Work Curriculum please see the video here.