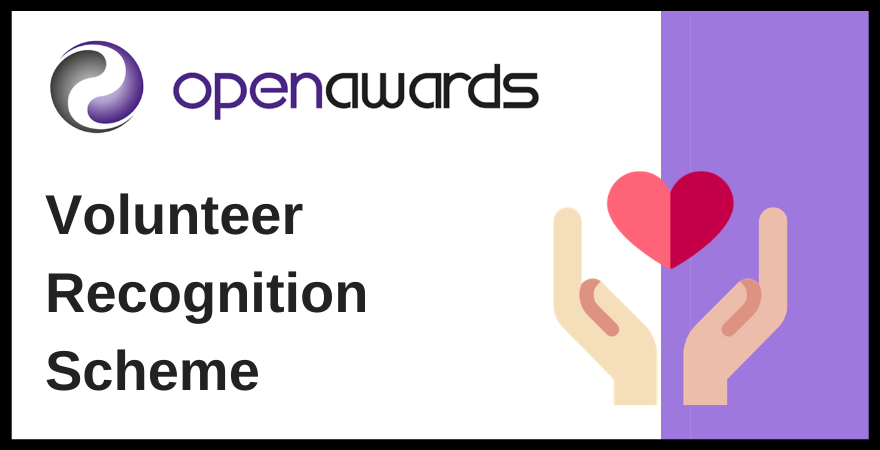 Last year we launched our highly-successful volunteer recognition scheme. The scheme saw hundreds of volunteers recognised by Open Awards and receive their free certificate. 
This year and every year for that matter we are continuing the scheme for any volunteer who has completed over one hour of voluntary service. This can be approved by either a line manager, volunteer supervisor or coordinator. Upon completion of a short registration and approval form, the volunteer will receive an electronic Open Awards certificate confirming the incredible things they have done to support those in need during these special measures.
So if you're a charity coordinating volunteers, a business with staff who are volunteering or know someone doing something amazing we'd love to hear from you.
To register please click here.