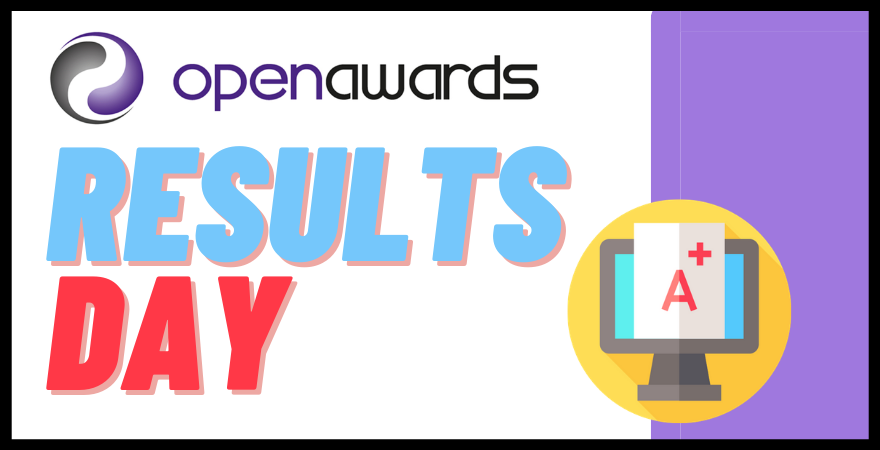 Every day is results day for Open Awards as the majority of our vocational qualifications are offered on-demand and on a roll-on/roll-off basis. Therefore, results are confirmed and released to centres as soon as they have been externally quality assured. This year has been no different as we have approached Centre Assessment Grades for our vocational qualifications through evidence-based externally quality assurance.
The term Vocational and Technical Qualifications (VTQs) cover a wide range of sectors, qualification types, and assessment methodologies. At Open Awards, the majority of our qualifications are unit-based, allowing a learner to build a portfolio over time to demonstrate their ability, knowledge and skills. Our qualifications cover a wide range of sectors but, largely, support progression into employment or into learning at a higher level. We pride ourselves on our flexible approach to robust assessment – putting the learner at the heart of the qualification design – and ensuring that all learners are able to access the qualification and show what they can do.
This built-in flexibility – and strong existing focus on teacher assessment and judgements – influenced our approach to calculated results this summer. 
Centres have submitted units that their learners completed before 20th March as 'actual' achievement along with their Centre Assessment Grades for units not yet completed before 20th March. This information was combined, along with the tutor rationale for the estimation and details of the centres standardisation and data analysis for comparison with year-on-year registration and achievement rates. Centres were asked to submit a rationale for any variance to previous year's data with their CAGs.
This approach has allowed us to sample the evidence used by centres to produce their CAGs and to robustly externally quality assure both the 'actual' achievement and the 'estimated' achievement.
We cannot thank our centres, and all their staff, enough for the dedication shown in judging fair CAGs for their learners; working with their colleagues to internally quality assure these; and providing the evidence they used to arrive at the final judgements. It has made our job as the awarding body much easier in being able to assure ourselves, and our regulator, of the validity of the judgements. All EQA activity has included the use of previous years' data, but the evidence provided by centres in advance of EQA has answered the majority of questions we might have had about fluctuations. We have seen very few CAGs amended, and where they have been, it is has been through partnership working with the centre.
We have been releasing results on pretty much a daily basis over the last 2 months as the final calculated results for qualifications have been externally quality assured.  Thursday 20th August is our final results release day – the day by which all Open Awards learners will receive their calculated results for 2019/2020 academic year. When we started the process of calculating results in March 2020, 20th August seemed like a lifetime away and we know, for our centres and our collective learners, the last few months have felt like that lifetime. Thank you for your support and patience as we have developed new processes, and thank you for working tirelessly with us to ensure we were able to award learners robustly and fairly.
My thanks too to all my colleagues at Open Awards – it has been an exhausting 5 months for everybody within the education sector. I am proud to work with such dedicated professionals and am delighted that we are awarding so many learners this academic year with meaningful vocational qualifications that will support their next steps – whatever they may be.
Nina Hinton
Head of Business and Development