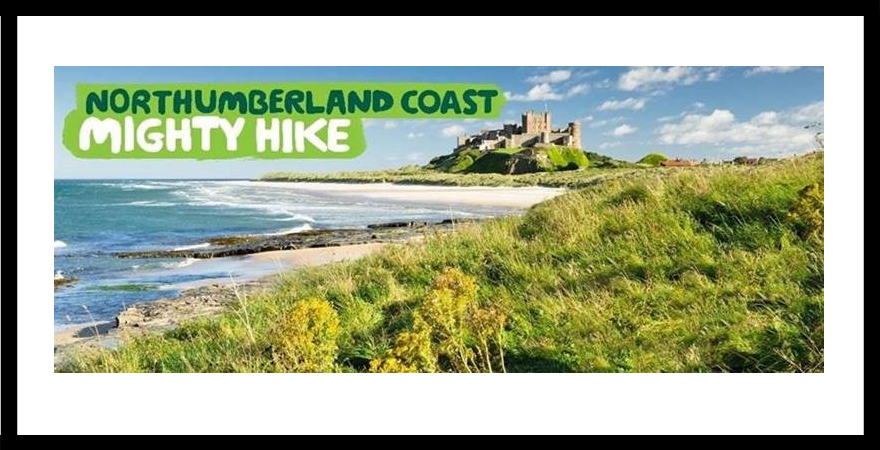 Quality and Compliance Officer Peter Moss is Open Awards' biggest loser – in a weight loss sense. In the last 12 months, he has lost an impressive 6 stone! He is a man that obviously likes a challenge, so when he mentioned in a staff meeting that he has signed up for a 26 mile coastal hike in July it was not too much of a surprise.
The Northumberland Mighty Hike is taking place on 6th July in aid of Macmillan Cancer Support. Pete is taking part in the hike with his daughter Rachel and her boyfriend Alex. The idea to enter came from Pete's daughter Rachel.
"Rachel is a dentist, working in the maxillofacial unit of a hospital in Middlesbrough. She cares for many patients having treatment for head and neck cancer and she works closely with the local Macmillan team.  Rachel and I hiked the Sandstone Trail (Whitchurch to Frodsham) many years ago and, since my weight loss, I now have much more energy. Macmillan Cancer Support is such a worthy cause that, when Rachel asked me to join her team, I could not say no".
Training for the event comprises a number of smaller hikes, including the Wirral Coastal Walk and part of the Trans Pennine Trail, some of up to 15 miles! When asked about what he perceives will be biggest challenge of the hike Pete answered immediately:
"Blisters definitely! Even wearing good quality walking boots won't necessarily prevent blisters. If they become particularly bad some people are forced to stop. Fingers crossed that this won't happen. It is all in aid of a fantastic cause".
Please help Pete and his family meet and surpass their £750 fundraising target by visiting their Mighty Mosses Just Giving page here.
Good luck Pete!