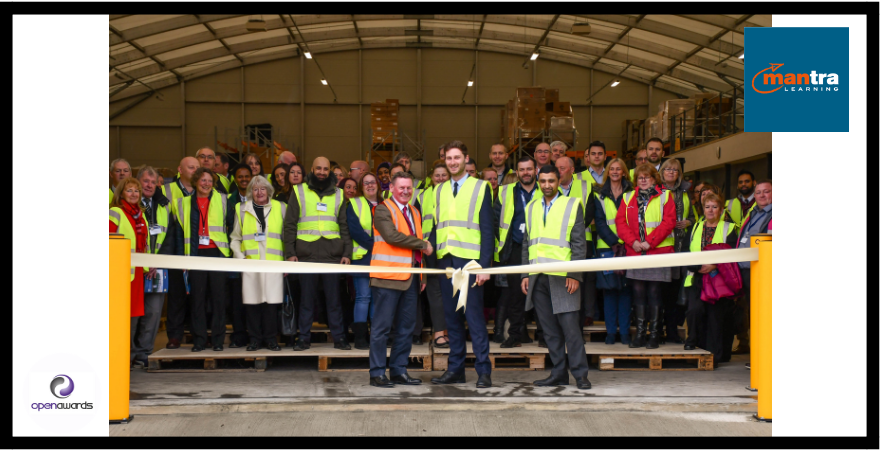 Open Awards is happy to welcome new centre Mantra Learning who recently celebrated 50 years of delivering qualifications and training by opening a brand new, state of the art Reverse Logistics Training Centre.
The £1 million Training Centre, part funded by the Greater Manchester Combined Authority, will provide sector leading expertise and skills in Reverse Logistics, a fast-growing sector handling the return of goods and their progress back into the supply chain.
Opened on 18th March 2019 by Oldham councillor Sean Fielding, the centre will upskill the local community and beyond, preparing them for the jobs of the future.
Take a look at the grand opening by watching the video here
Congratulations and welcome to Mantra Learning!