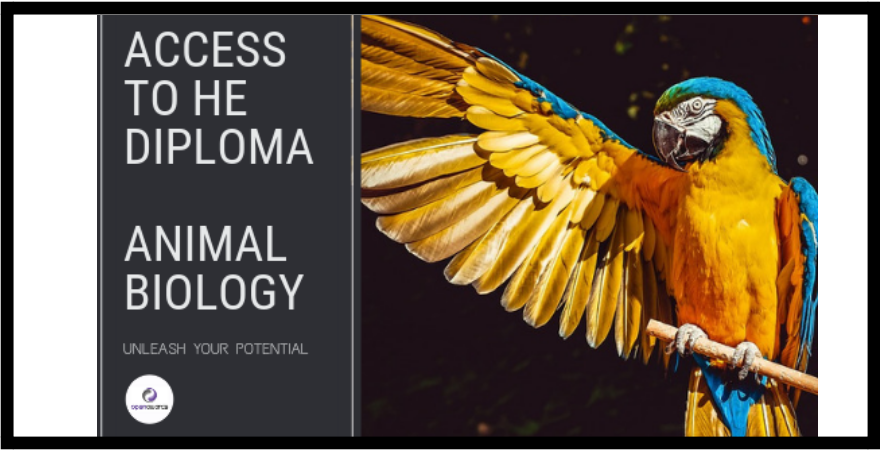 Here at Open Awards, we are always looking for new ways to help learners Get Ahead and Unleash Their Potential. In 2019 we will be adding to our pathways providing learners with more opportunities to find a career once their studying is complete. Our next upcoming pathway is 'Animal Biology'
Animal Biology is an amazing qualification that opens the door to an array of career possibilities from Animal Handler to Lecturer and Conservation Officer to Ecologist.
Animal biologists tend to progress to work in the agricultural, pharmaceutical and biotechnology industries, and in conservation management and environmental agencies.
The industry has plenty to offer with an array of graduate and career opportunities available throughout the UK and beyond such as;
Animal and Environmental Charities
Animal nutrition companies
Animal and Environmental Protection agencies
Government agencies
Science centres, Libraries and Museums
Universities and Research Institutes
Zoos, Aquariums and Wildlife Parks
An animal biologist is responsible for the safekeeping, dietary care and exercise of animals. Therefore, the Diploma is expected to explore related aspects of animal biology, including animal behaviour, ecology, evolution, cell biology and physiology, and aspects of animal conservation and management.
During the study, there will be a chance for the learner to gain work experience working with animals to enhance the learner's chance of achieving success to degree application. The demand for university and work placements is extremely high. Therefore, a catalogue of pre-entry voluntary work and work experience will be necessary.
Despite the sought after job openings and placements, the good news is, according to EMSI that there is no sign the sector slowing down as the graph below shows the expected regional job growth by 2025.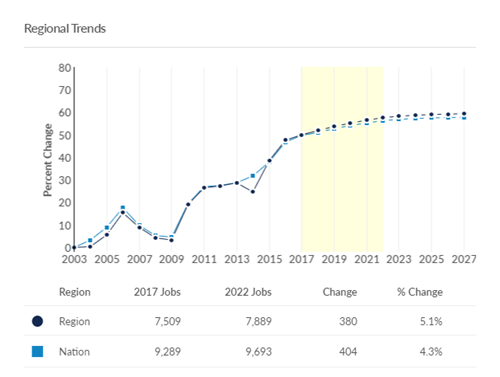 A career is Animal Biology is an exciting one. One with great skill, responsibilities and rewards. Graduates of the Animal Biology Pathway can expect;
Starting salaries are usually in the region of £18,000 to £25,000 with the possibility of raising to £30,000 to £45,000.
Post-graduate study, such as an MCs and PhD may be required for certain job sectors.
Working hours will vary depending on the job sector, but work within the professional sectors will work tend to work 9-5. Whereas jobs within zoos, centres, and museums will be expected to work nights, weekends and bank holidays.
Depending on the sector the working environment could vary from laboratories and classrooms to woodlands and rainforests.
Jobs will most likely be temporary contract work, working on projects for a set amount of time.
Like any career there are a number of pros and cons attached;
Pros;
Rewarding and exciting work
Job growth
Fantastic work colleagues (tiger, lions and bears oh my)
Possibility of travel
Cons;
University degree placements are very competitive
Unpaid and Voluntary work needed to gain employment
Salaries tend to be quite low, usually starting minimum wage
If a career in Animal Biology is for you and you would like to know more about the qualification, where runs it and anything else we can help with, then please get in touch with us at ahed@openawards.org.uk, call us on 0151 494 2072.