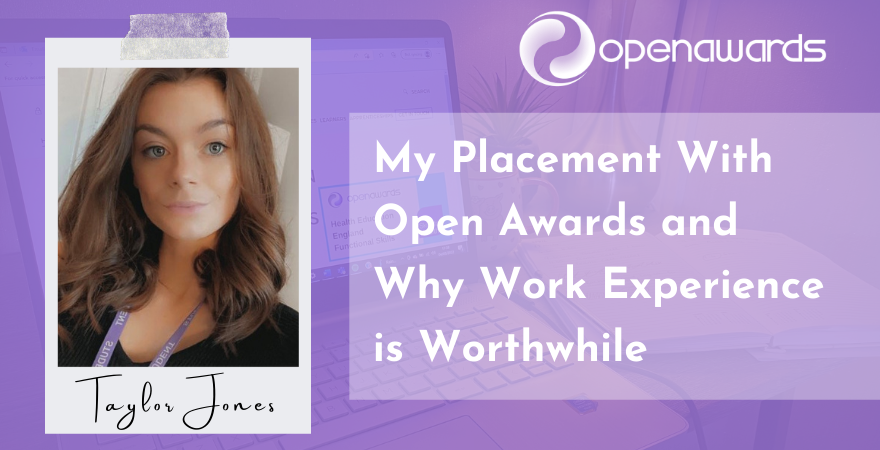 Hi everyone, 
My name is Taylor Jones and I'm a student at Chester University, coming to the end of my second year of study in Digital Marketing. I have been given the opportunity to work with Open Awards as part of a work experience module on my course.
Over the last couple of weeks, I've worked alongside the marketing department to put some of my skills into practice. This has included the opportunity to come up with some new ideas for the Open Awards website. As I'm fairly new to digital marketing and this is my first experience within industry, I was a little nervous initially to input my ideas but Rachel and Chris were very open to what I had to say and took my ideas on board!
As well as this, I have been able to develop my skills in social media marketing by starting to create some content relating to my experience with Open Awards. This has allowed me to take what I have learnt at University and put it into practice in the real world.
One of the aspects of this role I have enjoyed the most so far, is joining the team on a meeting to discuss content ideas for the month ahead. It has allowed me to think creatively and put my ideas forward but also to learn from Rachel and Chris. This has given me insight into some of the wider aspects of a digital marketing role and started to prepare me for my future as a graduate.
Although my placement has been remote, Open Awards have very much welcomed me as part of the team. Open Awards strive to change lives through learning and for me they have ensured that I get the most out of my placement and given me a stepping stone into my future career through providing me with relevant experience. I have enjoyed my time with them so far and I am looking forward to what the next few weeks have in store for me!
Taylor