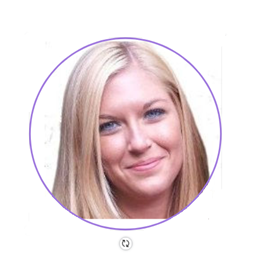 Nina Hinton, Director of Business and Development
Before working at Open Awards, I was fortunate enough to work at Pure Innovations supporting their Supported Internship programmes in the North-West. Now a proud Trustee and Governor at Pure Innovations, I couldn't let National Supported Internship Day 2023 pass without highlighting the fantastic work being done nationally by education providers, supported employment specialists, and employers.
Did you know only 4.8% of people in England with a learning disability and/or autism go on to secure paid employment?
Despite all the evidence of the meaningful contributions made by people with learning disabilities to employers right across the country, there are still too many examples of people not getting the opportunities to show what they can do.
Supported Internships play a key part in changing this narrative.
Supported Internships are a work-based study programme for 16 to 24 years old with SEND and can help kickstart a young person's career and put them on the path to employment.
Usually set up as a partnership between an education provider, large employer, and supported employment organisation, supported internships give young people the opportunity to demonstrate their skills and abilities, and to learn new skills, through extensive work experience supported by a tailored education programme.
Supported Internships only work if all partners work together to identify the most suitable opportunities for each individual young person. This means an extensive network of supportive employers is essential.
So, on National Supported Internship Day, how can employers get involved?
Offer placements – although usually hosted by a large employer, supported internships rely on work experience placements from employers of all shapes/ sizes to allow young people to gain employment in an occupational area that meets their aspirations and makes best use of their skills.
Offer working interviews – not all people can easily articulate their skills and knowledge through a traditional interview. Offering working interviews (short-term trial) can provide an opportunity for somebody to show you what they can do.
Make reasonable adjustments – often a small adjustment is all that's needed to make a job role accessible. This could include offering more regular breaks, providing written instructions or prompts, providing access to a quiet space or headphones for work. By making reasonable adjustments, employers can attract and retain a wider pool of talent.
Consider job carving - this is a process that involves breaking down a job into smaller tasks or duties, and creating a new position or job opportunity based on these tasks. This process is typically used to create customised job opportunities to match an individual's skills and interests to a specific job, and freeing up existing staff.
Most importantly, speak to the people leading your local supported internship programme. This may be the local FE college, school, or a third-sector organisation. Do a google search; make contact; and ask how you can get involved in supporting young people access opportunities to show you, and everyone else, what they are capable of achieving.
Find out how to get involved here: www.dfnprojectsearch.org/national-supported-internship-day/