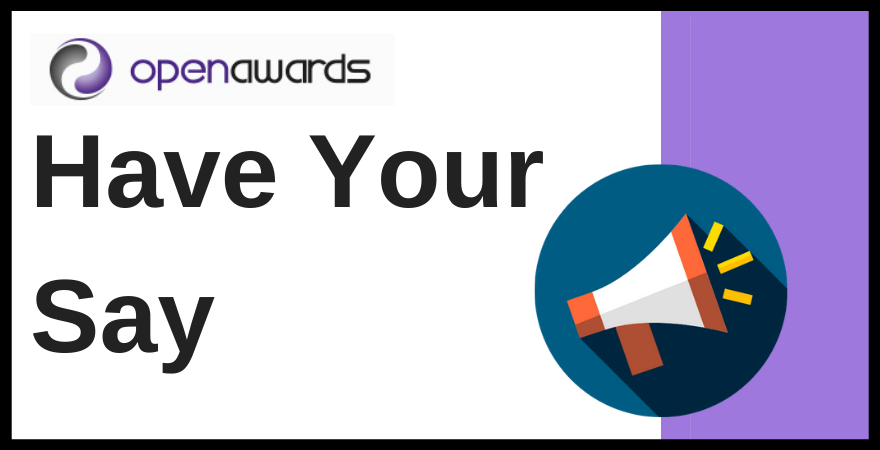 The DfE has released a survey and call for evidence as part of the review of post-16 qualification at level 3 and below in England.
The aim of the review is to improve study at level 2 and below, making sure everyone has access to high-quality qualifications that provide the skills needed to secure gainful employment while giving employers a skilled workforce that is required to improve the economy after COVID.
This review is critical for us at Open Awards and for you as our partner centres as the outcomes will impact what qualifications we can make available in the future across our vocational and life skills curriculum, and could lead to changes to funding to existing qualifications that you use as part of your curriculum.  
Therefore, your input and feedback is vital in ensuring recognition of what is working well already and to capture your ideas where improvements can be made. In particular, the following questions within the consultation may be relevant to your area of provision:
What needs to be retained or improved in the current level 2 and below offer to ensure that providers can accommodate the needs of 16-19 years old with special educational needs and/or disabilities or adults with learning difficulties or disabilities.
Do you have evidence of existing effective practice in the design of study programmes to support 16 to 19-year-old student progression to level 3?
What evidence can you provide of existing effective practice in the design of level 2 classroom-based study and qualifications to support students to enter employment?
How useful are level 2 qualifications for the purpose of upskilling adults in employment?
How do providers define good outcomes for 16 to 19-year-olds studying at entry level?
How do providers deliver personal, social and employability skills to adults?
How do providers deliver introductory vocational level 1 and entry level skills to adults?
When you are recruiting, do you value or recognise qualifications in employability, personal and social skills, or independent living?
Which students are GCSEs and FSQs not appropriate for, and why?
Do you agree that we should remove funding approval from the level 2 ICT FSQs and level 2 ICT User qualifications?
Open Awards will be responding to this call for evidence and will include all the areas of good practice we are aware of across our centres. Please do get in touch with us to share your thoughts and ideas by emailing nina.hinton@openawards.org.uk or calling the team on 0151 494 2072.
We would encourage you to also respond directly to the call for evidence and to share this information with your partner employers and organisations to get their input. To take part in the survey please click here.