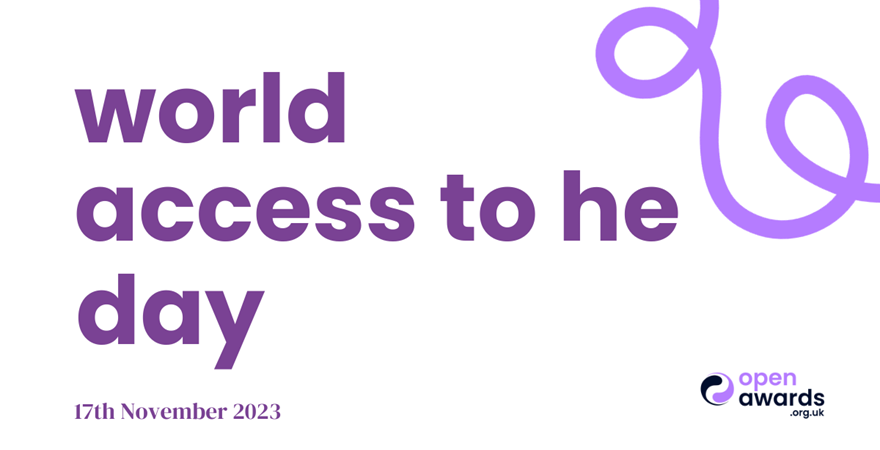 On World Access to HE Day, we are celebrating by sharing all the wonderful success stories, tutor tales and progression stories that have moved us, inspired us and make us proud to be an Access Validating Agency regulated by QAA.
Julie Mizon who sits on our Business Development Committee has been involved in Access to HE for over 30 years, so we thought it was a good time to interview her and really understand what's the big deal with Access to HE.....
What does Access to HE mean to you?
'If I was to put it into one word what the Access to HE Diploma means to me, I would say transformational. It has the potential to transform the lives of students that study the qualification'
What is so special about the course?
'Special is a word I hear very often associated with the Access to HE Diploma. The Access to HE Diploma in one form or another started life over 40 years ago. This qualification was designed by members of higher education institutes looking to support adults previously ineligible to enter higher education because of a lack of traditional qualifications.
Fast-forward 40 years and the qualification continues to provide opportunities for adults to progress to HE and higher study, including, for example onto an apprenticeship. There are now over 1200 access courses available across England, Wales and NI. Access to HE Diplomas have been designed to be responsive to changes in circumstances. Something that was observed during the pandemic'.
Who would benefit from taking an Access to HE course?
'Not only do students on an Access to HE Course benefit in terms of progression into higher study, but you can also see the positive impact this can have on their wider family. The opportunity to see a student work their way through an Access to HE Diploma and progress into higher study can be inspirational! This qualification supports the mission of further education to be responsive to the needs of local communities, whilst contributing to skills formation in key occupational areas. This qualification can support the growth of both the local and national economy. It is such a special qualification!'
Access to HE learners are usually adults learners who are embarking on their own lifelong learning journey. What are your thoughts on this?
'Overall, I believe that Lifelong learning is a valuable and rewarding pursuit that will help individuals enrich their lives. Lifelong learning should be seen as access to education for all, whether you are 7 or 107. This should also translate to the funding of education being available to all, at any time. Lifelong learning is important for personal fulfilment and well-being, social inclusion and helping individuals upskill/reskill– just to name a few!'
To find out more on the amazing Access to HE Courses that we offer here at Open Awards, click here