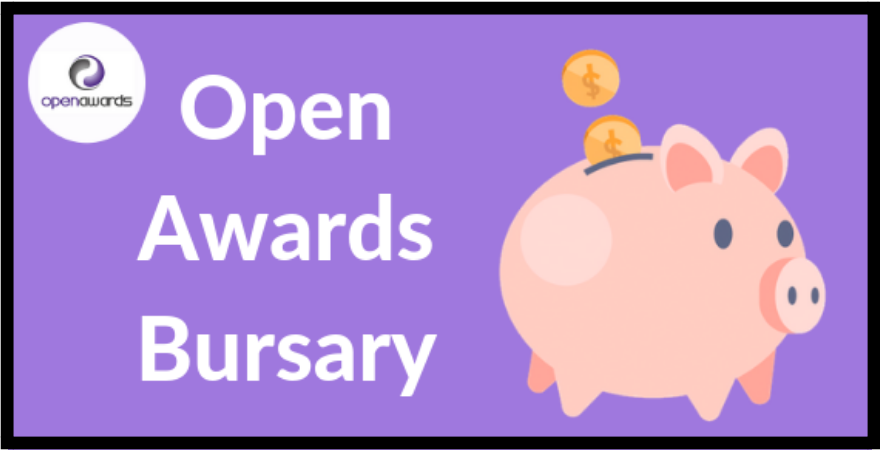 Have you got an idea for a Mental Health project that would improve retention on courses and/or achievement rates?
Open Awards are proud to offer a bursary scheme to learners through our centres. Since the scheme launched we have awarded nearly £100k to individual learners to support access to learning. This has included providing funding to learners to help towards costs relating to technology, travel and textbooks. 
A recent review of the scheme and Open Awards' priorities as a charity with a vision to change lives through learning has lead to some exciting changes for 2019/2020 academic year. 
We are acutely aware that a factor impacting retention and achievement of learners on Open Awards courses is barriers relating to mental health. Feedback from our centers, coupled with national data and case studies, has shown this to be having a massive impact on education and training providers, and ultimately learners' achievement and progression opportunities. 
With this in mind, for 2019/2020 academic year, Open Awards are looking to provide funding for projects or the purchase of resources to support learners facing barriers relating to mental health and wellbeing to improve retention on courses and/or achievement rates. 
We are particularly looking to fund new ways of working or supporting learners or projects that can achieve real impact within year, as well as having the potential to leave a lasting legacy. We will work with the receiving centre over the lifetime of their project to produce an impact report that can support the sharing of best practice across our providers, and therefore have an even greater impact on our collective learners. 
For more information, or to apply, please click here. Deadline for applications closes on 30th October 2019. 
Each year we will focus on a different priority area for our centres and learners. If you have ideas for what the focus should be for 2020/2021, then please let us know by emailing marketing@openawards.org.uk or tweet us at @openawards. 
We look forward to continuing to work with all our centres in 2019/2020 to support educational achievement for all!