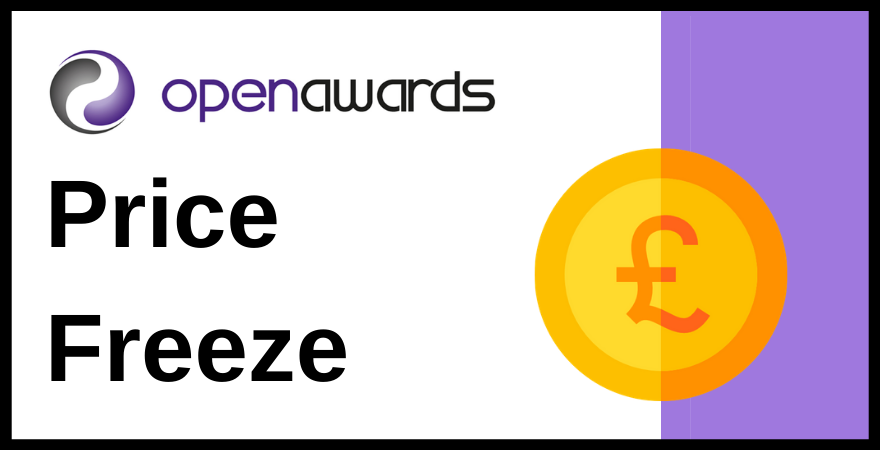 Here at Open Awards we very well aware that all of us in the education industry are currently facing an incredibly challenging and unprecedented time.
Just as it seems as though we are getting all of our heads around just what's going on, another obstacle approaches causing us to alter our already much-altered path. So to ensure that all of our centres have the smoothest journey into the 2020/2021 academic year we have made the decision to freeze our fees until 2021/2022.
This will provide centres with as much time as possible to plan for next year while continuing to support, help and advise them through these difficult times.
You can view our pricing information here