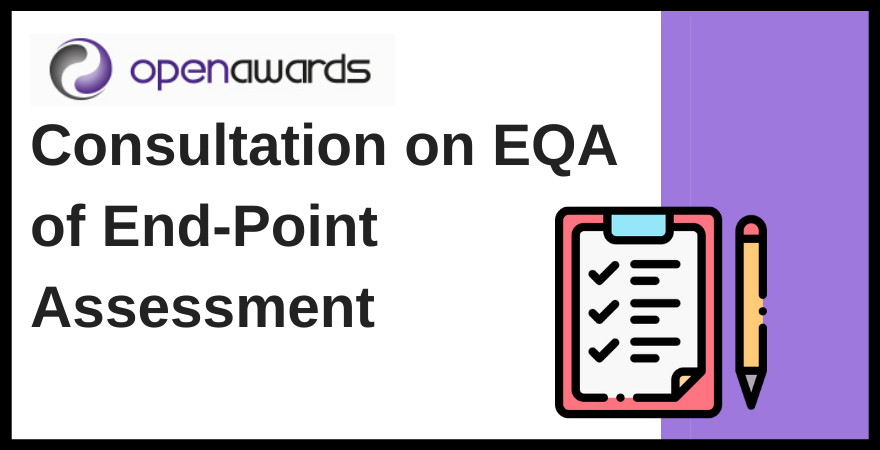 The Institute for Apprenticeships and Technical Education have written to Open Awards today to confirm that, due to the disruption brought about by the Covid-19 virus, they have extended the consultation on a simplified and strengthened model of EQA of apprenticeship assessments. The EQA consultation will now close on Thursday 21 May.
We urge all EPAOs and other stakeholders to take part by following the link here. Open Awards are responding and will publish our response shortly. 
We have updated our FAQs for End-Point Assessment Organisations on our website here and encourage all EPAOs to get in touch with the team if you need any support or guidance at this difficult time.