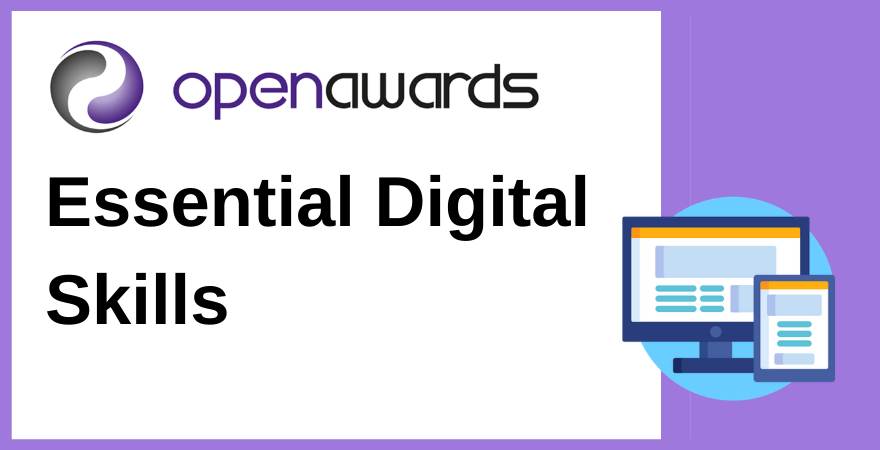 Open Awards are pleased to announce that we are currently scoping out our new Essential Digital Skills Qualifications and are aiming for these to be available for delivery later this year.
These are Entry level 3 and Level 1 qualifications that will strive to give learners confidence in applying their skills in various situations, to cope with the demands of the digital world.
You can access the DfE National Standards here.
The pandemic has highlighted the need for us all to be more digitally aware – whether this is working remotely, supporting children with home learning, paying for shopping online, keeping in touch with family & friends virtually or using endless social media platforms – we all need to have the skills to survive in this fast-paced environment!
We would appreciate five minutes of your time, to complete our short survey here.