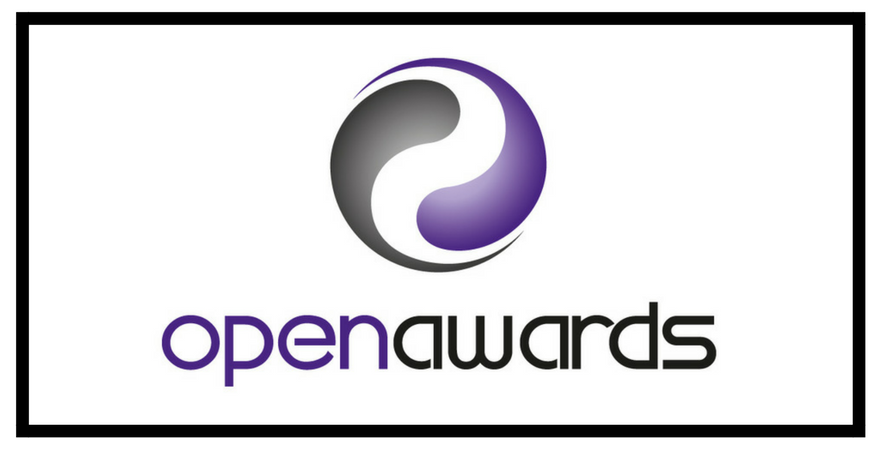 20/03/20
Richard Spencer, Head of Quality Assurance
Dear Colleagues,
I hope you are all well and keeping safe in these ever-changing, challenging times.
Most, if not all of you, will be closing your doors at the end of the day and moving to remote working arrangements, delivery and assessment. Open Awards is doing the same. All office phones have been diverted and we have remote access to all IT systems and drives so hopefully you will not be aware of any changes and will continue to receive the same high level of customer service.
At the time of writing, no formal guidance has been provided by either Ofqual or QAA regarding the ongoing assessment and verification/moderation of learner work on vocational and technical qualifications or Access to HE Diplomas. Should any subsequent guidance be made available, it may override the arrangements outlined below and you will be advised of any changes in due course. For up to date guidance, please review the Open Awards COVID-19 FAQs which are being updated on an ongoing basis.
Open Awards is aware of the issues that all our centres are facing and we will continue to have open communication with you to help work through challenges together to avoid disadvantaging learners wherever possible. We don't have all the answers at this stage but the following guidance is a starting point for our new ways of working.
Assessments
Where it is not practical for assessments to take place as planned, we are aware that some changes may need to be made. For example scheduled exam sittings will not be able to take place on-site, practical demonstrations or observations may not be possible, learners may not have access to the specialist resources or teaching staff they require. Wherever possible you should consider:
Rescheduling assessments – delaying assessments may not be appropriate in all cases so you need to be mindful of pros and cons of doing so. You should consider alternative ways to obtain learner evidence of achievement if a rescheduled assessment is not possible. If in doubt, please contact your Lead Quality Reviewer who will be happy to help you consider suitable alternative arrangements.
Adaptations – if it is not possible for learners to generate suitable evidence using planned assessment methods, you should consider alternative arrangements. Wherever possible consideration should be given to remote methods of assessment where assessment criteria can be met in this way. If in doubt, please contact your Lead Quality Reviewer who will be happy to help you consider suitable alternative arrangements.
Estimation - In extreme circumstances, it may not be possible for learners to complete their course within the defined course end date. This may mean that some units have not been completed or even that learners have not yet started work on some units. Wherever possible we would ask that you consider extending the course duration to allow additional time for learners to complete all units.
Where this is not possible, we may be able to consider estimating qualification achievement from the evidence that is available. This will depend on the individual circumstances, taking into account factors including: what the qualification is; how much work has been completed; the progression routes; and the assessment methodology.
You will need to submit a special consideration request for the learners that haven't been able to complete all the units/learning outcomes. Prior to this the work should be assessed and internally verified as normal, and then submitted for external verification along with completed assessment mapping documents. This will all be reviewed on a case-by-case basis along with the special consideration form by your Lead Quality Reviewer. Please note – centres with AIV status will need to provide all learner evidence for special consideration requests relating to estimation of achievement.
External quality assurance
It is important that external quality assurance activities take place as soon and as best as possible in these challenging circumstances to avoid disadvantaging learners. Our Lead Quality Reviewers, External Quality Assurers and Access to HE Pathway Moderators are primed to undertake these activities remotely rather than through on-site visits so will not be able to review learner work on-site.
Therefore, we have identified three methods by which we can access your learner evidence (including marked assignments with evidence of feedback and IQA activities). Listed in order of preference (from first to last), these are:
If you use an online system such as Turnitin or Moodle, the provider to grant access to our pathway moderators to review evidence of marked (and IQAd) learner work. Most established systems have and EQA or moderator role which will allow the level of access we required
The provider to upload electronic evidence to our SharePoint site (including marked work, feedback and IQA evidence). We are in the process of setting up password protected folders for each provider that would like to use this facility. This method may need you to scan and upload evidence in a variety of file types. Please note we use Microsoft Office suite so all files must be compatible.
Finally, if you do not have electronic evidence and no facilities to scan and upload paper files, we will continue to accept hard copies of learner work posted to the Open Awards office. This must be sent securely using Royal Mail Tracked 48 with Signature service as a minimum. Please note that external quality assurance of hard copies posted to Open Awards may be subject to a delay as the office will close at 4pm on Friday 20th March 2020 and post will be redirected during this period.
Please be assured that Open Awards remains open and we will continue to offer the high levels of support you are used to. We are keen to find suitable solutions for any issues you have around delivery, assessment or quality assurance. Please contact your Lead Quality Reviewer regarding any proposed changes that may affect our ability to verify and certificate learners.