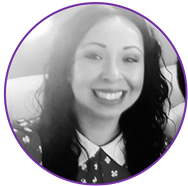 Rachel Newman, Business Development Manager
On Friday 19th November, I was lucky enough to be invited by Wargrave House School and College to the Educate Awards which took place in the wonderful Liverpool Cathedral. The Educate Awards are an annual event which celebrates schools, teachers and learners in the North West.
At Open Awards we have worked with Wargrave for a long time now originally focusing on their Entry 1 –Level 2 provision and more recently, we have worked with Wargrave on delivering the Level 3 Access to HE Diploma. The success of Access at the college has been so well received by parents, teachers and students that it was nominated as one of the 'Most Inspirational 16 Provision' at the Educate Awards. To be nominated for such a prestigious award is amazing but to come 'Runner Up' in the category is fantastic and such an achievement for all involved.
On arrival at the awards ceremony, I was greeted by a young girl who took my coat and gave me a ticket to collect it later. She joked that I should take a picture of the ticket in case I lost it later and we had a giggle and a lovely chat about her work and the people she had met at the event. Afterwards I then caught up with my contact Juliet (Doherty) at Wargrave who told me that the young girl I had been speaking to was actually a Level 1 Wargrave student with autism. Juliet was amazed at how confident she was and how she adapted to the situation of working in a busy, loud and overwhelming environment. There were other students from the school working there too and all were amazing at developing their life skills. Their parents came to collect them at the venue (some thought they were at the wrong venue as they didn't think their child would adapt well to working in such an environment) and I'm not afraid to admit that many proud tears were shed by myself, the tutors and the parents.
After a three course meal it was on to the awards themselves. What a great variety of schools, tutors and support staff. I was very humbled to be in the presence of such amazing people who change lives through learning each and every day.
Wargrave were nominated for three awards including the 'Community Partnership Award' which they won! I also managed to catch up with Claire Caddick from Liverpool City Region and Zoe Chapman from Teach Ltd who are another Open Awards Access to HE Provider.
Julliet Doherty from Wargrave thanks Open Awards for their collaboration:
"Thank you so much for your support on Friday evening at the Educate Awards, it is due to the amazing collaboration from yourself and our wider stakeholder partners that the Post 16 provision at Wargrave House School and College are as successful as they are. We appreciate your continuing support and look forward to many more successes in the future."
Overall, a great humbling night celebrating the best of the best in the world of Education!