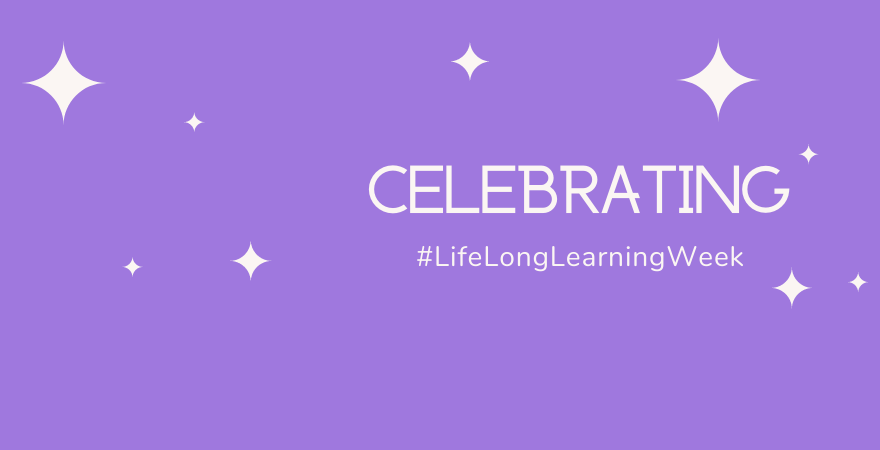 All of this week, Open Awards will be celebrating Life Long Learning Week 2021! 
Please get in touch and share your learning stories; and how Life Long Learning has made a difference to you. Email your stories to enquiries@openawards.org.uk or share with us on social media @OpenAwards
Monday - Access to Higher Education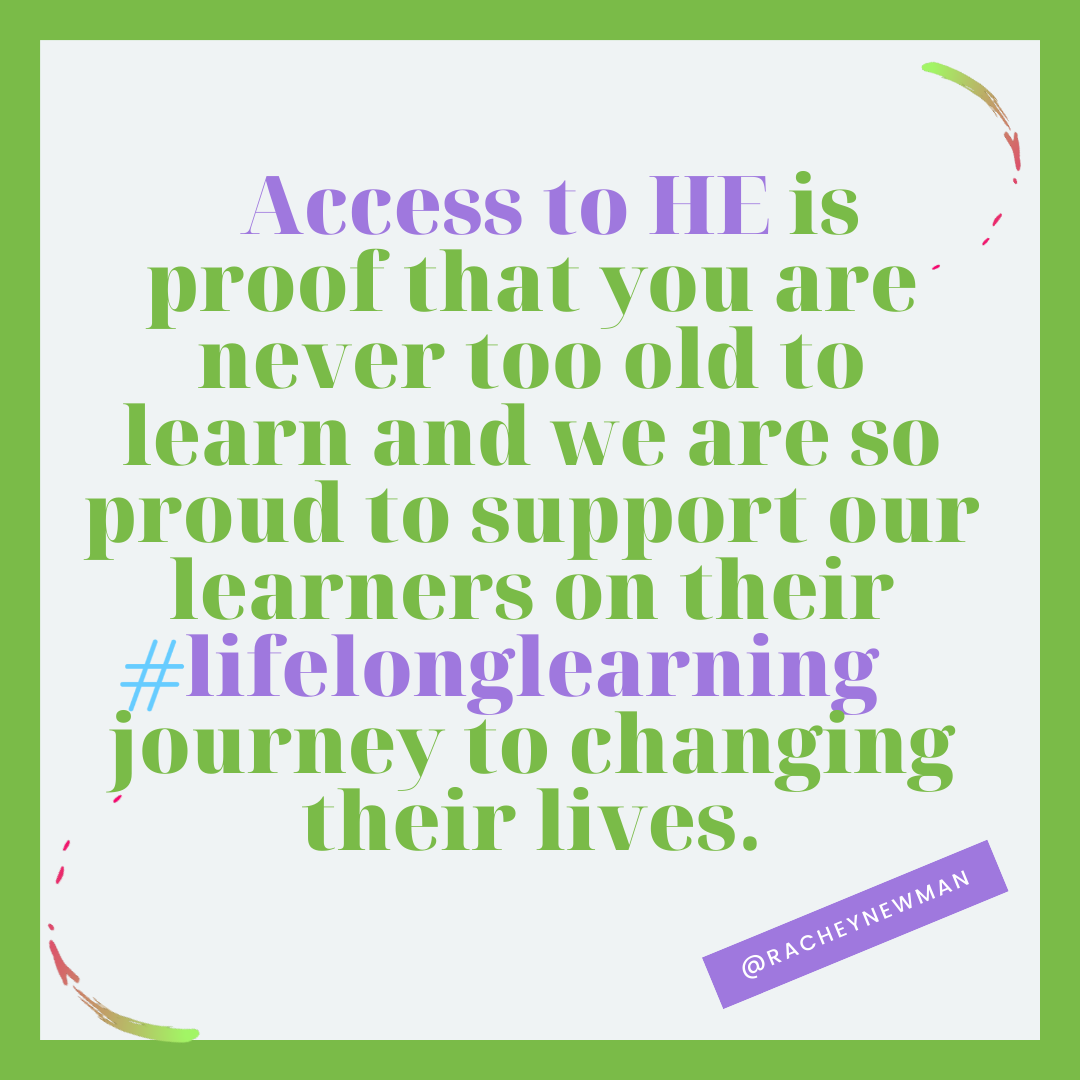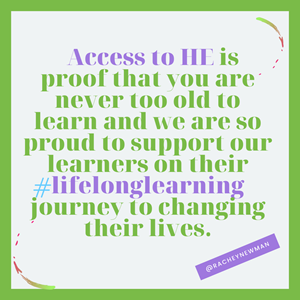 At Open Awards, I am so honoured and privileged to see first hand how our Access to HE qualifications support #lifelonglearning. These qualifications are a game changer and second chance for adult learners who are looking to retrain, change professions and achieve their lifelong goal of studying at university. We ensure these qualifications are relevant and reflective of the economy so learners can progress into Higher Education well prepared. Access to HE is proof that you are never too old to learn and we are so proud to support our learners on their #lifelonglearning journey to changing their lives.
Rachel Newman, Business Development Manager
Tuesday - Functional Skills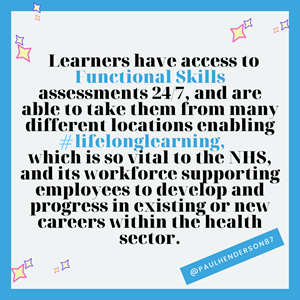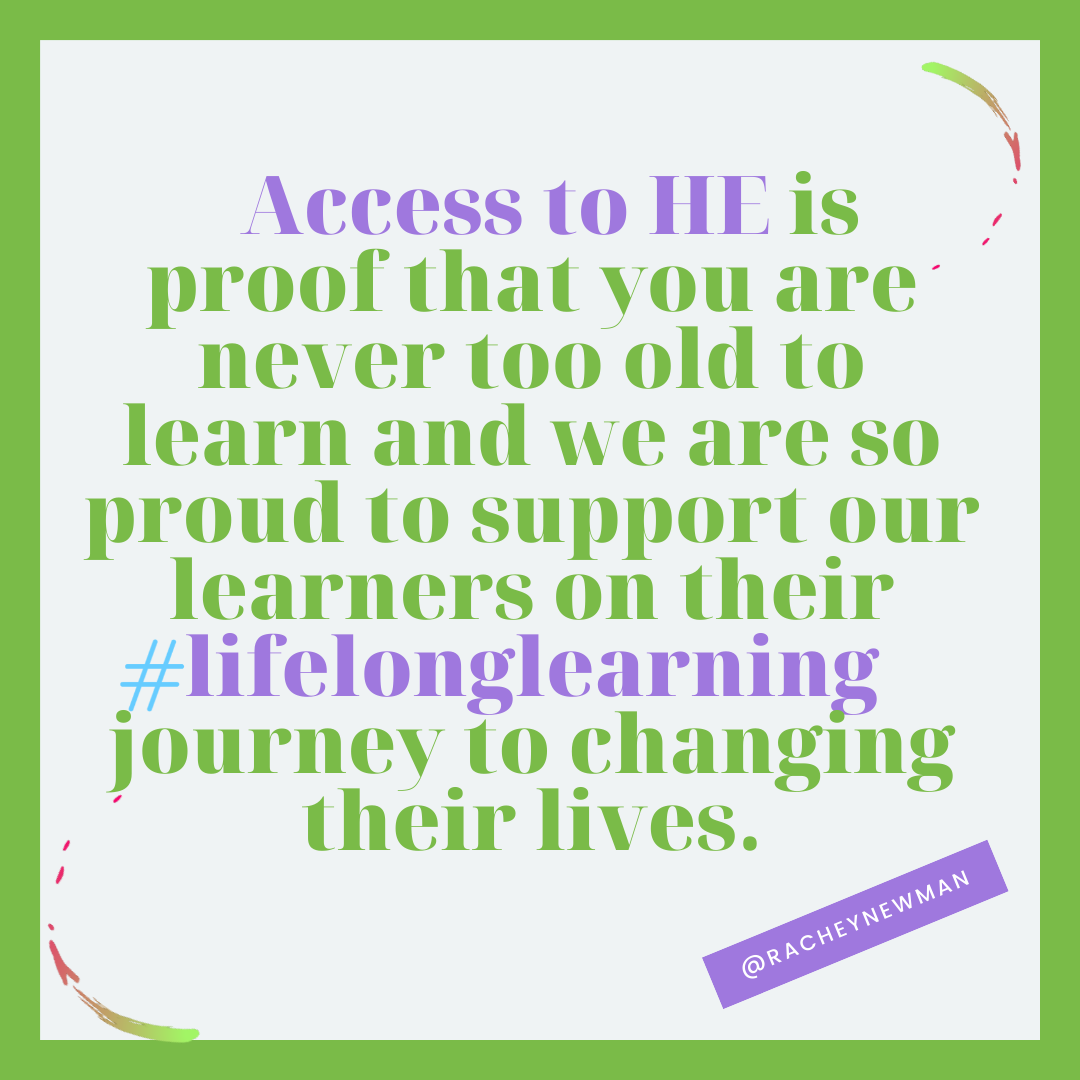 Open Awards are proud to work with Health Education England to offer functional skills assessments. Learners having access to assessments 24/7, as well as being to sit the assessments from many different locations support learners progress and develop their lifelong learner, which is so vital in the NHS, and its workforce allowing them to develop and progress in existing or new careers within the health sector. All this while ensuring the assessments do not impact on the front line delivery on NHS services and fit the lifestyles of its staff members.
Paul Henderson-Griffiths, Operations Manager
Wednesday - Online and Blended Learning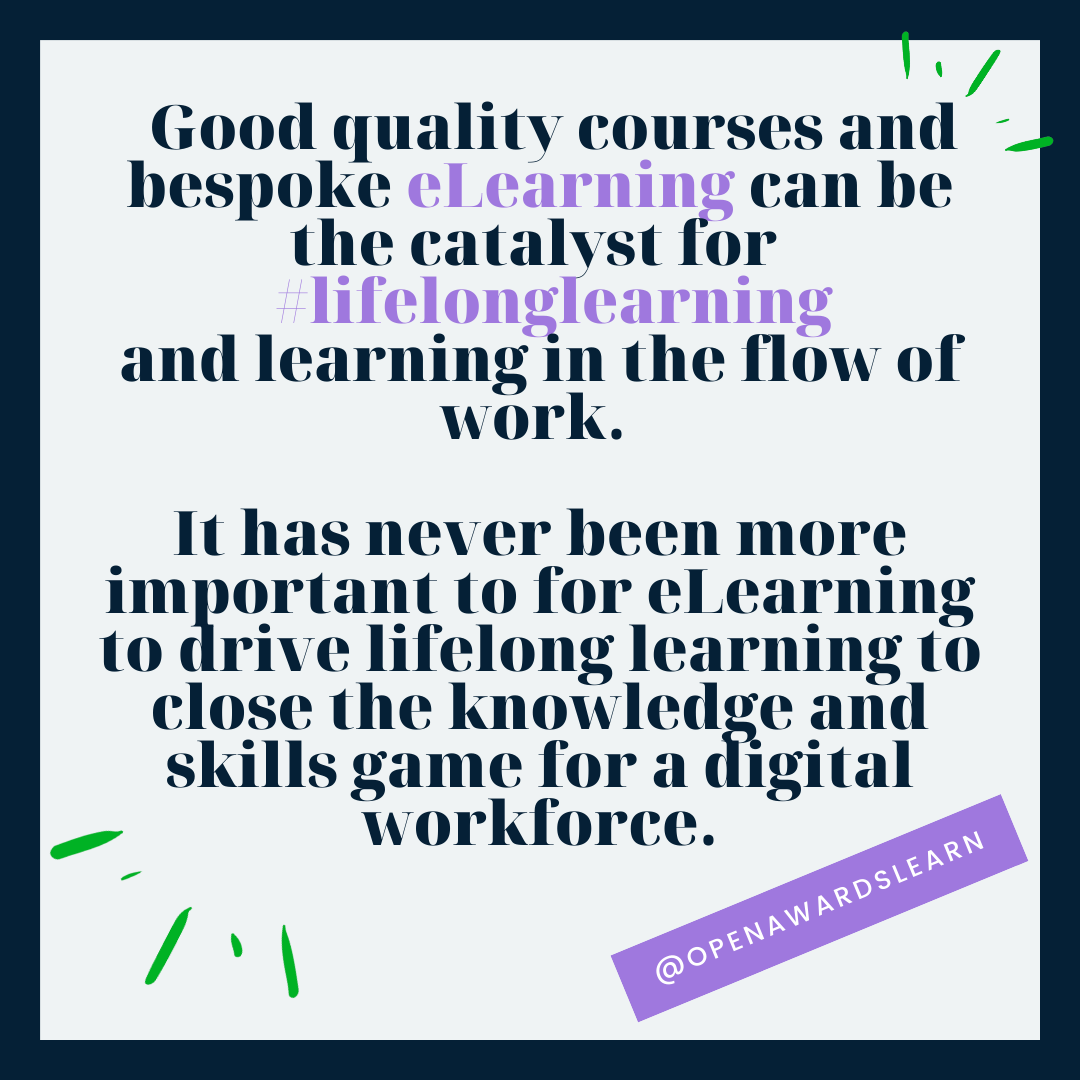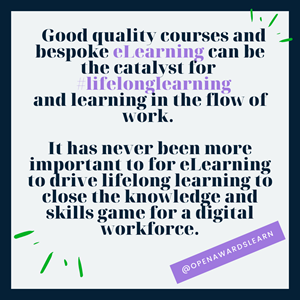 The modern workforce requires accurate, up to date knowledge and skills.  This is essential for innovation, globalisation and economic success in the digital age.  Good quality courses and bespoke eLearning can be the catalyst for lifelong learning and learning in the flow of work.
As we are all living longer and the age of retirement has been extended in the last decade plus a global pandemic which has meant that face to face activities like classroom learning and working from home have become the norm.  It has never been more important to for eLearning to drive lifelong learning to close the knowledge and skills game for a digital workforce.
Matthew Jackson, Online Learning Designer
Thursday - End-Point Assessment (Apprenticeships)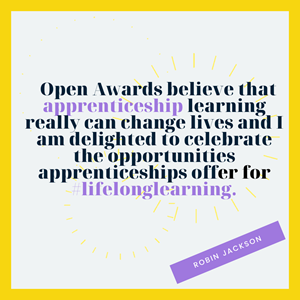 Although apprenticeships are often considered an option just for school leavers, they are not age restricted, but open to anyone aged 16. Hence, they are ideal for anyone looking to develop and build on their knowledge and skills in their current job, or choose to step into a new career. Building on the vocational qualifications Open Awards already offer, we are proud of our assessment service to enable apprentices of any age to successfully demonstrate their occupational competence. Open Awards believe that apprenticeship learning really can change lives and I am delighted to celebrate the opportunities apprenticeships offer for #lifelonglearning.
Robin Jackson, Assessment Manager
Friday - Vocational Qualifications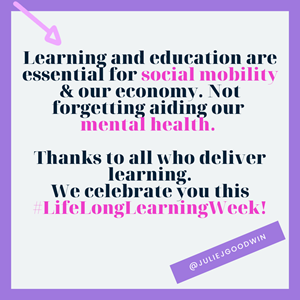 It's great to celebrate Life Long Learning Week with learners, providers and colleagues at Open Awards. Learning and education are essential for social mobility and our economy. Not forgetting aiding our mental health. Thanks to all who deliver learning. We celebrate you this week!​
Julie Goodwin, Product Development Manager