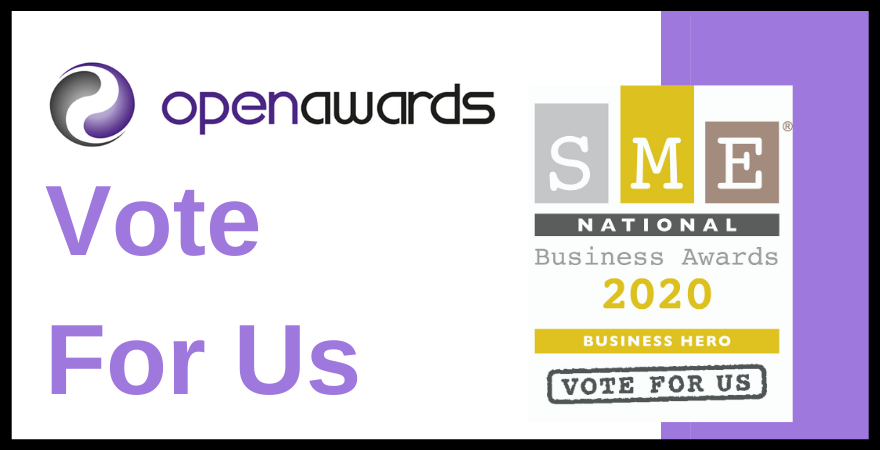 Join us in celebrating all the hard and meaningful work our CEO does to make Open Awards what it is
Heather Akehurst is up for the Business Hero Award for the SME National Business Awards 2020. This award is for an individual who has gone above and beyond in the face of adversity and we at Open Awards think it is a very fitting award for our spectacular CEO.
Heather said:
I was surprised and delighted to be nominated. The Open Awards team have been working extremely hard to support our Centres and EPAOs during this difficult time. Not only are they undertaking their existing and continuing work during challenging times but they are introducing new initiatives such as our weekly SEN Forum, recognition for Volunteers and Key Workers so that we can show our appreciation and support. It may have my name on it but it's really a vote for the whole wonderful Open Awards family – still working – still Open.
In the interest of sharing the love and coming together during these uncertain times, we invite everyone to take part in showing appreciation for others and those who look out for our best interests. At Open Awards we are taking the time to show our appreciation and thanks to Heather for her unwavering commitment.  
Click here to vote!