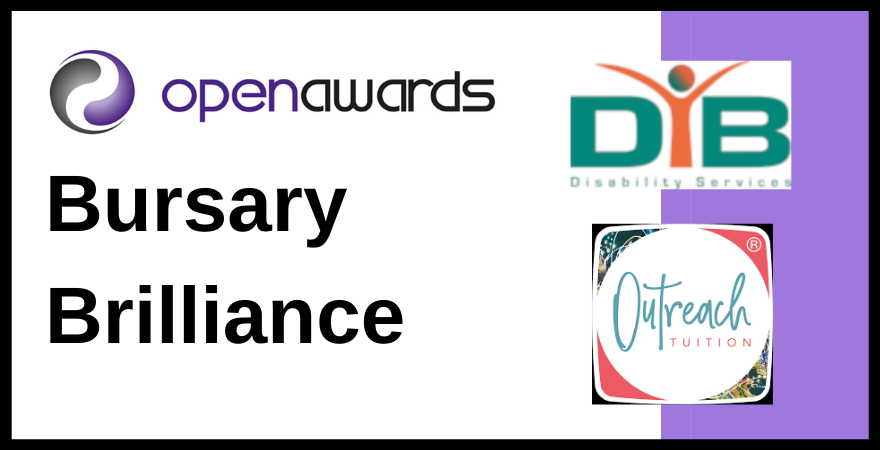 Every year for the past several years we offer the 'Open Awards Bursary'. Initially the bursary is available to learners to help and support them throughout their journey in education. More recently we have offered the bursary to our recognised centres to assist them in their projects that allow their learners to achieve their full potential. 
This year's theme was 'Innovative solutions that address challenges caused by the Covid19 Pandemic'.
There were many brilliant and wonderful applications and it was very difficult to pick a winner, therefore we picked two!
The two fabulous recipients of the Bursary were Outreach Tuition and Disability Information Bureau. 
Congratulations!
After receiving the news both centres were kind enough to take some time out of their busy schedule to sit with us and have a chat about the bursary, what they will do with it and how it will support their learners. 
Outreach Tuition;
Disability Information Bureau