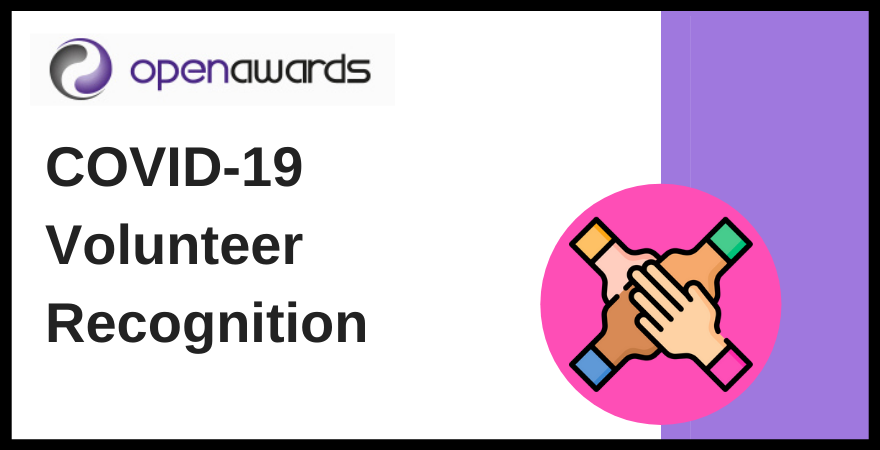 Over the past couple of months, we have been offering free recognition certificates to any volunteer and key worker who applies. So far we have issued nearly one thousand certificates. One of the amazing teams of volunteers, Bag the Bug~COVID-19, worked tirelessly to make and provide uniform wash bags for front line workers.
After applying for the recognition certificates, they kindly provided us with their amazing story. 
Read and enjoy; 
For 6 weeks from the end of April till the beginning of June, I organised our local Branch of Bag the Bag our rather long title became Bag the Bug~COVID-19 (Aspull, New Springs, Whelley, Haigh, and Standish) as I wanted to involve all my local areas.
So I began, without resources and no team but within those 6 weeks we produced 1500 uniform wash bags for frontline workers. We worked entirely off donations, bedding, material, cotton thread, ribbon freely given from our communities and filling all available space in my house
Our small team including people cutting and sewing whilst collecting and delivering was by our volunteer bikers. Our team ranged in ages from 18 to 70+ years and all nationalities.
I set up a Facebook page and though only a few of us knew each other we chatted away.
Although we were very much appreciated by our local community I wanted our team efforts to be formally acknowledged but sadly our appointed representatives and other community leaders did not step up.
I decided to search online for a means to do this and by chance came across Open Awards.
I contacted you and was promptly answered and once I provided all the necessary infomration I recieved the certificates.
I printed individual certificates off and delivered them personally last week and whilst the team had said that they didn't need recognition for what they did for the community, they were so happy when I presented them on their doorstep (socially distancing of course!)
So I am emailing to say thank you all for doing your bit in your way in helping to fight this epidemic by rewarding those of us working in our local communities.
Everyone at Open Awards would like to thank every volunteer and key worker for their dedication and effort to help their communities during this time. 
If you would like to apply for a volunteer or key worker recognition certificate, please click here.