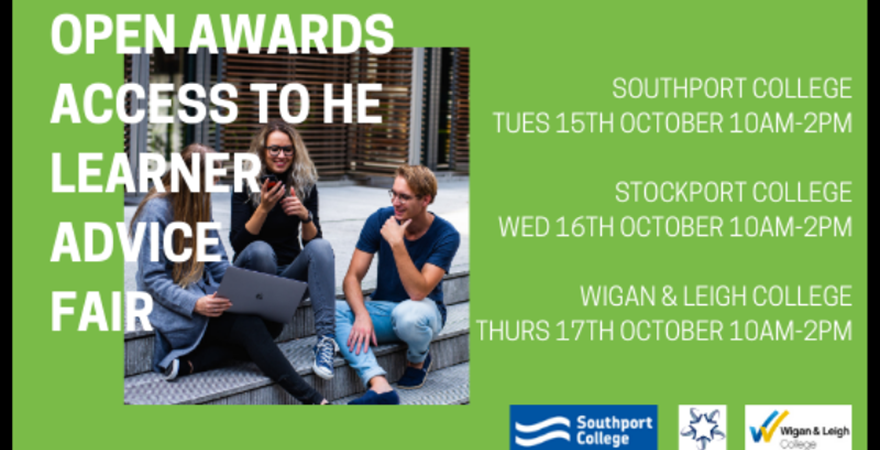 This October we held our third annual Access to HE Fair. This year we changed things up a bit and brought the fair to the learners at their colleges rather than have them come to us. The change proved to be very popular as all three events were very well attended and we received praise and positive feedback from all involved. Go us!
The purpose of the event remained the same. Bring Higher Education Institutions to the colleges and provide Access to Higher Education learners with help and advice about making the right choice when applying to university. The learners engaged with reps from the universities and attended the presentations that were provided
The events took place on;
Tuesday 15th at Southport College
Wednesday 16th at Stockport College
Thursday 17th at Wigan and Leigh College
Learners got the chance to meet and chat with representatives from Manchester Metropolitan College, Liverpool Hope University, Edge Hill University, University Centre of Lancaster, University of Chester, UCEN Manchester, University of Manchester, University of Salford and Liverpool John Moores University.
The events were a great success and we were made up with the outcome and feedback received. We will definitely be running similar events in the future.