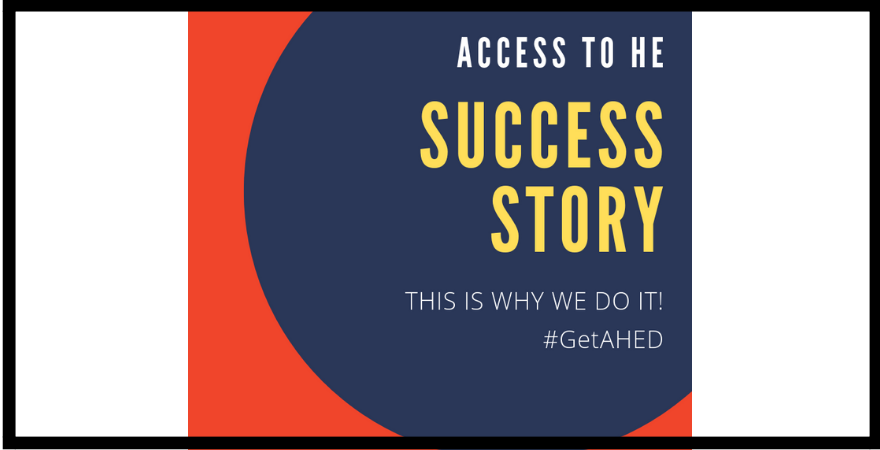 Dr Hassan Osman's Story
I always had a passion for education but due to life circumstances, I was not able to go further than secondary education. I returned to education in my mid-20s and successfully completed Adult Literacy and Numeracy Levels 1 and 2.
In the summer of 2009, I wandered into the University of Bolton on an Open Day and had some great conversations with admission tutors from various academic disciplines. After going through a few options, I realised that the Access to Higher Education Diploma was the right option for me as I needed to get back to education and start writing again.
The course was very demanding but thought-provoking. It gave me the opportunity to gain a critical understanding of a wide range of issues including academic writing. The support by tutors was phenomenal and made the course not only enjoyable but also a great introduction to life in academia.
Undertaking the Access to Higher Education Course turned out to be a life-changing experience. After completing the Access course, I went on to achieve a first class degree in Psychology, a Masters degree in International Education Development, a PGCE in Teaching Learners with Additional Needs (TLAN), a PGCert Teaching and Learning Higher Education (HE) and a PhD in International Development and Global Health.
I currently work as a lecturer in Health and Social Care at the University of Bolton where it all began for me. I teach undergraduate and postgraduate students and have recently become an Associate Fellow of the Higher Education Academy (AFHEA). My contribution to teaching and knowledge has just begun and it is all because I have made the right decision to enrol onto the Access to Higher Education Course and work my way up.
All at Open Awards would like to congratulate Hassan on his amazing achievement and success. His story is the perfect advertisement for Access to Higher Education Diploma and wonderful, life-changing opportunities the course provides. If you like to more about the subjects we offer, then please click here