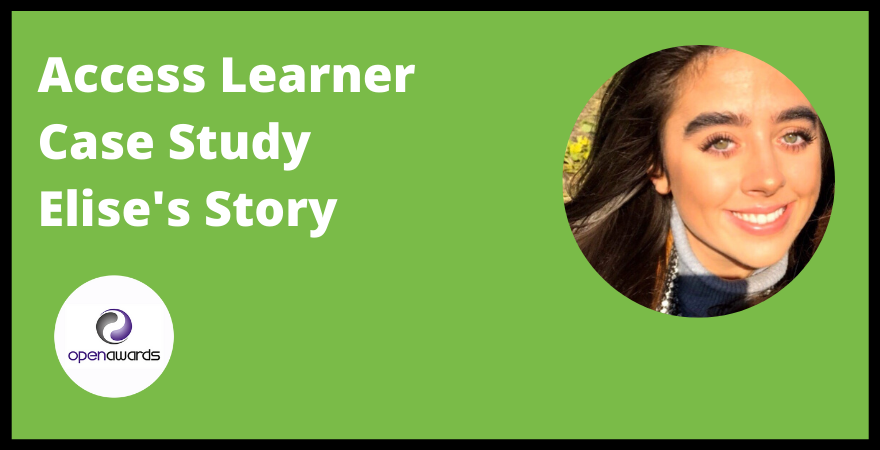 Here at Open Awards, we love celebrating learner's success stories. One such story comes from Elise Kidman, who recently studied an Access to HE Diploma in Nursing and Midwifery at Southport College. After achieving her Diploma, Elise has gained the self-belief and confidence to enrol at university. 
Read Elise's amazing story here;
"Prior to embarking on the midwifery and nursing access course in Southport college I was completely overwhelmed by education after recently completing my A-Level's.
I did not know what to expect with regards to difficulty and although the intensity of workload in comparison to A-levels has not reduced, the amount of support given has been immense. The staff could not do more to help and the standard of teaching is outstanding.
Balancing home life and the course can be difficult, especially for some of my peers with children and part time jobs etc, but the programme is structured to try and accommodate this, alongside the huge amount of help we are offered.
Mirroring the structure of university is of paramount importance with regards to access so the personal quality's developed, such as resilience and organisation set you up perfectly for the next step.
The staff pride themselves in ensuring you have the best possible chance of getting into your first choice university. They do this through 

assisting 

you to write a 

perfect

personal statement, giving constant and detailed feedback on assignments and teaching you skills needed for university, such as a high standard academic writing and referencing.
Before this access course, I would've doubted my knowledge and abilities concerning studying midwifery in university, but now I am confident with the platform I have been given and am excited to go.
We would like to congratulate Elise on her amazing achievement and wish her all the luck in the world at university. 
Hearing about our learners' journeys reminds us of how our Qualifications and Diplomas really do change lives through learning.
For more information please contact customerservices@openawards.org.uk or call on 0151 494 2072