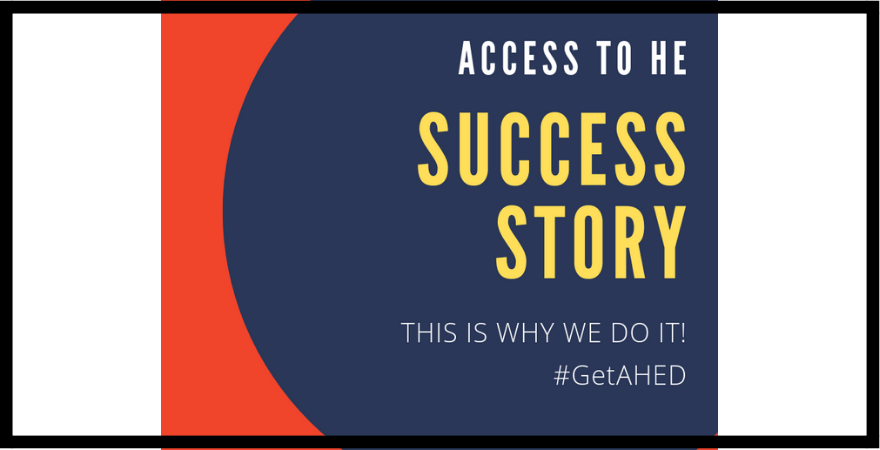 Here at Open Awards we just love to hear about the amazing and life-changing opportunities our Access to Higher Education Diploma provides. Read Chris' fabulous story below;
Chris joined the Access to H.E Course at FutureSkills, Media City, Salford, with a view to progressing to University and eventually, a career in Computing.
His skills in the subject were modest but Chris worked hard on all subjects that covered advanced coding, higher maths and computer system architecture.
Chris's confidence grew and often assisted peers with the more complex of topics – his speciality then became Maths for Computing. He enquired at the College about becoming a teacher of Computing in the Future.
Chris graduated with an overall Distinction profile and progressed to the University of Northumbria. Similar levels of performance continued to the point where he was asked if he would deliver lectures weekly – which he accepted and enjoyed. In view of his distance travelled over his time at college and university, Chris was awarded the accolade of the Chairman of Academic Excellence. 
Towards the end of the academic year, Chris was asked, and accepted to be the National Blogger for a housing company on the theme of Keeping Students Safe Online.
Once his degree has completed, Chris is to take his teaching qualification.
Everyone at Open Awards would like to congratulate Chris on his great achievement and wish him all the best in his University career.