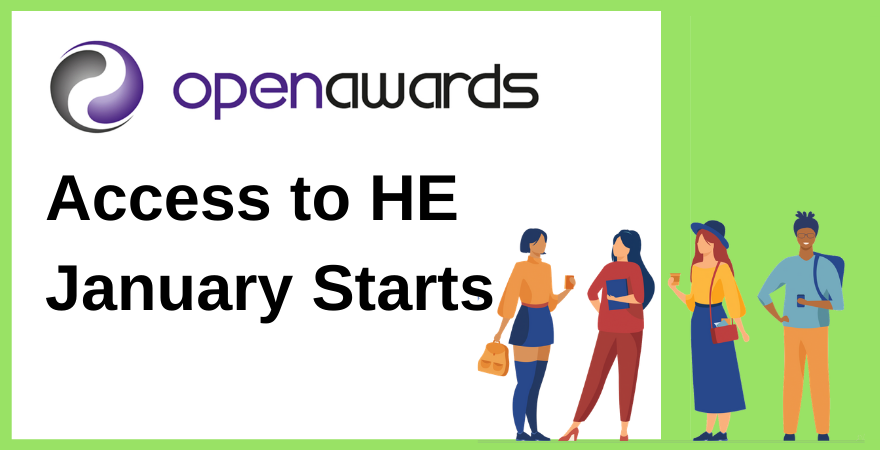 Last year, several of our providers offered learners wishing to do an Access to Higher Education Diploma a chance of enrolling for a January start. Due to the success and popularity of the opportunity, they are giving more lucky learners the same option in 2022!
The providers that are offering enrolment in January are as follows:
Art and Design
Nursing and Allied Health Professions
Pre-Access Qualifications
Nursing and Midwifery
Business Management
Sports Management
Medicine, Dentistry and Pharmacy 
Nursing and Midwifery
Business
Archaeology and History
Business and Accountancy
Business Management
Business
History
Legal Professions
Social Science
Sociology and Criminology
Sports and Exercise
Teaching
Health
Humanities
If you are interested in changing your life and career, then an Access to HE Diploma is for you and you'll be studying at university level in no time.
Make 2022 your year with this life-changing opportunity from Open Awards and Access to HE.