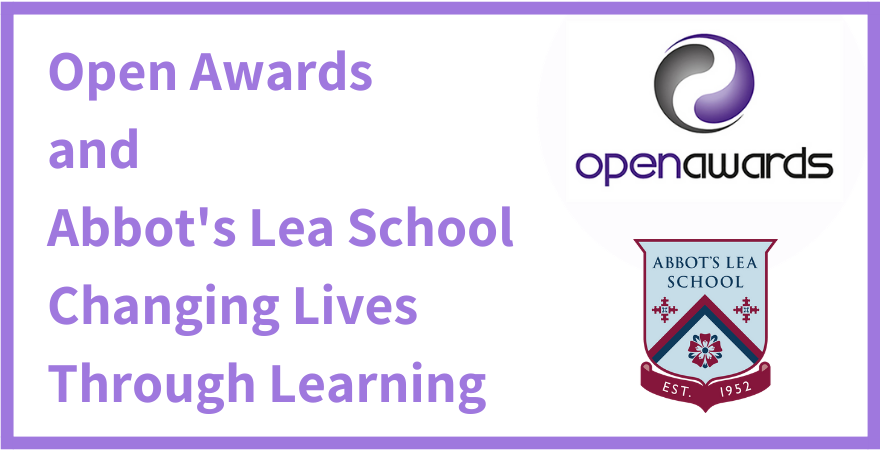 We are extremely pleased to announce that Abbot's Lea School are the winners of our 2019 Bursary. The school have received £5000 to drive their vision to support learners and break down the barriers that prevent people from accessing education and achieving their full potential.
In 2019, we changed the way we offered our Bursary. We wanted the award to create a legacy and make a real impact.
Our Vision is that our bursaries allow our providers to better support their learners and enable them to achieve their potential and Abbot's Lea School are doing just that.
The Head of Autism Research and Development, Micah Jayne Grimshaw announced the news of the award via Twitter.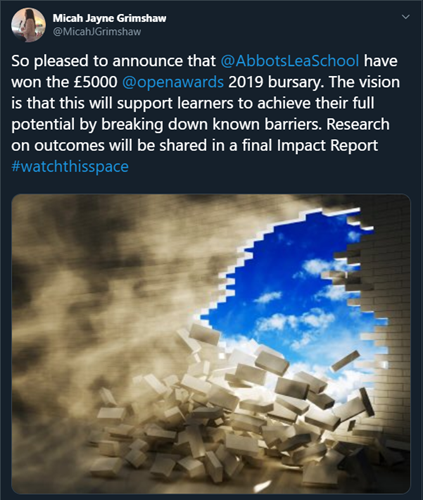 Open Awards CEO, Heather Akehurst said about the announcement 
"It was a really hard decision as there were four or five organisations that we could have happily supported. However, we chose Abbot's Lea School because of their legacy and determination to improve the lives of their learners. We believe our Bursary will give the school and their learners the means to achieve their goals over many years."
Everyone at Open Awards would like to congratulate Abbot's Lea School on their award and look forward to seeing all of the great things will it provide.