Secure Portal Changes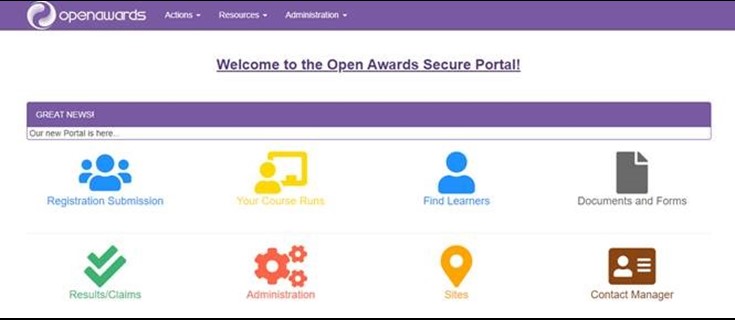 We are delighted to announce we have now launched our new secure portal.  You've been providing some great feedback, and as a result we have delivered a number of improvements to the secure portal. The main changes are:
Improved signposting to shortcuts
A news bar to update on important changes
A new Contact Manager screen allowing Centre Administrators to; add and remove contacts, change centre address, update staff details (see guidance here)
New and improved Course Details Report
Our new portal has been designed to be more user friendly.  If you feel you need any support with the recent changes please get in touch with a member of the team on 0151 494 2072.