Training and Events
At Open Awards we offer training and support to all our Centres. Our training is designed to aid you in day-to-day operations in working with Open Awards, and a number of places are included in your annual fee.
We also hold knowledge events, designed to give you the opportunity to keep up-to-date with the changing landscape of education.
We have tried to make our training as accessible as possible and, although some of our training and events are free of charge, there is a £80 fee for non-attendance if you haven't let us know you can't make it. Please find information about our booking terms and conditions here.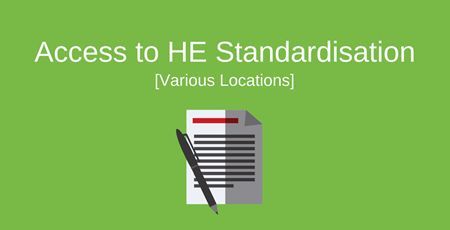 Open Awards hold regional Access to HE standardisation events by pathway on an annual basis.
View Event