Qualifications Under Review
Give us your feedback here!
We are continuously monitoring the validy and impact of all of our qualifications. The following qualifications will be reviewed during the 18/19 academic year. This could lead to: 
     1. Extension of the qualification without changes; or
     2. Amendments to the content, size, level and purpose of the qualification; or 
     3. A new qualification being developed to replace it; or
     4. Withdrawal of the qualification without the development of a replacement.
We will ensure to give you sufficient notice and support to manage any planned changes to our qualifications. 
If you are currently delivering the below qualification(s) and would like to submit feedback on your experience with them, please contact marketing@openawards.org.uk or click the link above to complete the survey. 
The following qualifications are currently being reviewed:
 IT User Skills
Online Computer Basics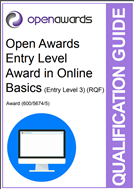 Coaching Football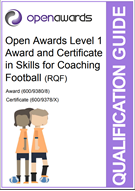 Retail Knowledge
Fisheries Management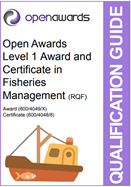 Preparing for Volunteering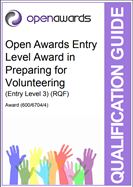 Freightforwarding
 Maritime
Tackling Substance Misuse