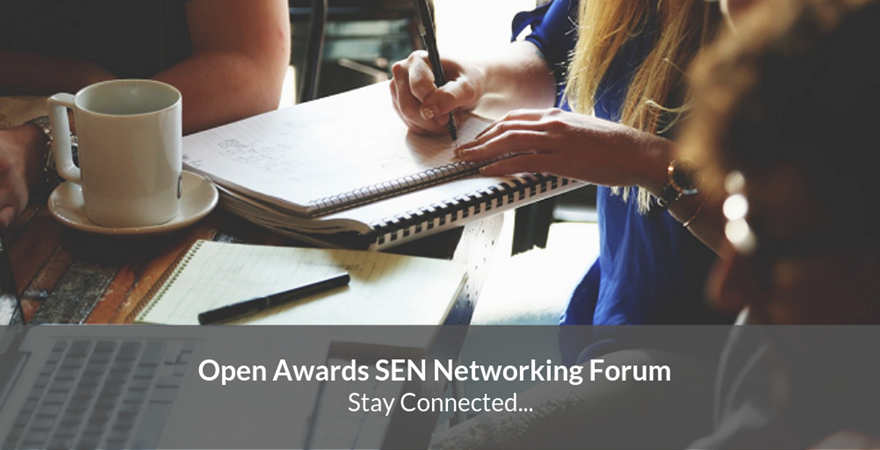 The SEN networking meetings are back for 2019. Get the chance to hear key updates and network with others working in SEND.
Thursday 7th March 2019 - Open Awards, Liverpool
1.30pm - 3.30pm
This meeting will focus on Reformed Functional Skills, explaining the key changes and most importantly aiming to generate discussion on how to make the new qualifications accessible to SEND learners.
 Agenda
1.30 Welcome and Introduction
1.35 Changes to Functional Skills Overview (Nina Hinton)
2.00 How can we ensure Reformed Functional Skills are accessible to learners with SEND? (All – discussion)
2.30 Networking
Book now by clicking on the link here
Wednesday, 22 May 2019 - Manchester (venue TBC)
Book now by clicking on the link here