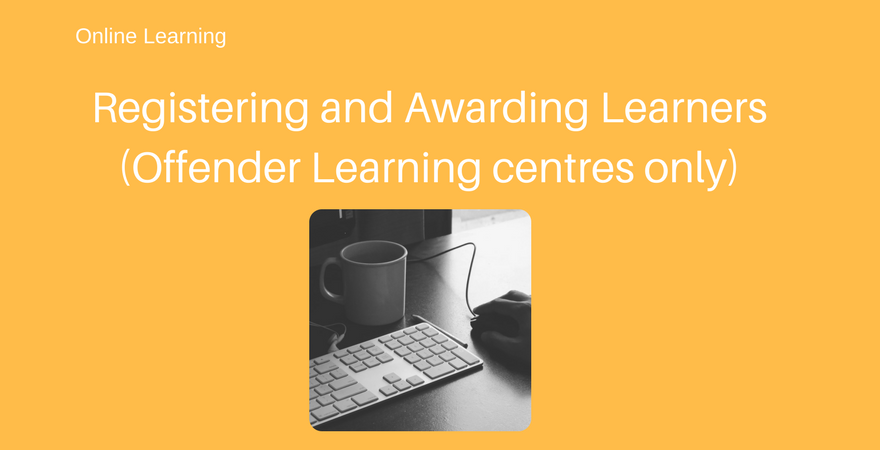 Please note: this is for the attention of Open Awards Offender Learning centres only.
This online learning package demonstrates how Open Awards OLASS providers Register and Awards learners using the Open Awards portal.
No booking is required. This can be accessed at any time by clicking here
OLASS Registering & Awarding Learners -  Content Overview
Section ONE: Information to Gather Before accessing the portal
Mandatory Information ( including Unique Learner Numbers)
Optional Information
Section TWO:
Completing your Learner Registration Form - Recommendation of Award of Credit (LRF- RAC)
Understanding Completion Codes
Uploading your LRF- RAC to the Open Awards Portal
How to Review your information
Troubleshooting Information
If you have any further questions or queries, please contact the team on 0151 494 2072.