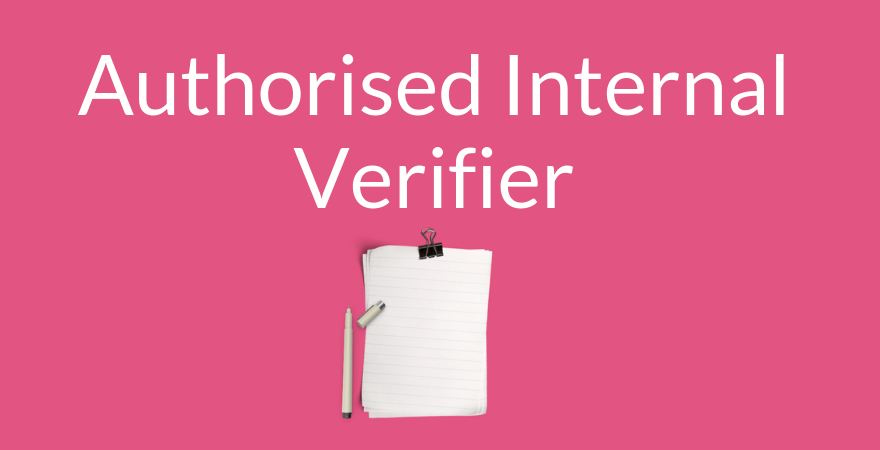 Authorised Internal Verifier (AIV) Training - £85.00 per delegate
Please Note: To attend this training you must have approval from your Open Awards Lead Quality Reviewer.
To make a booking, please click date and select your desired session
Aspects of the role of AIV in relation to:
learners,

external contacts

the centre:
Procedures and processes important in IQA:
Supporting Tutor/Assessors

Supporting the assessment process

Supporting the development of the course

Pre-course verification

Sampling issues

On-course verification

End-course verification

Feedback to tutor/assessors

Equality and diversity issues in verification

Standardisation events

Verification of the IQA process at the centre.

Reporting AIV Activity to the Open Awards

Models of IQA
Consideration will be given to the documentation that is available from Open Awards to record and evidence the IQA process.
PLEASE NOTE You are expected to bring to the event a file containing your current records of the IQA process at your centre. During the day you will be expected to analyse your current IQA procedures and documentation in the light of the above content. You will then be expected to draw up an action plan which will detail any additions or changes that are necessary in order to bring your current IQA system into line with the procedures and documentation presented above.
After implementing these actions you will then need to arrange a meeting with your Lead Quality Reviewer. The LQR will need to see evidence of this implementation. Once this step has been satisfactorily completed the LQR will be able to confirm your recognition as AIV for your Centre.