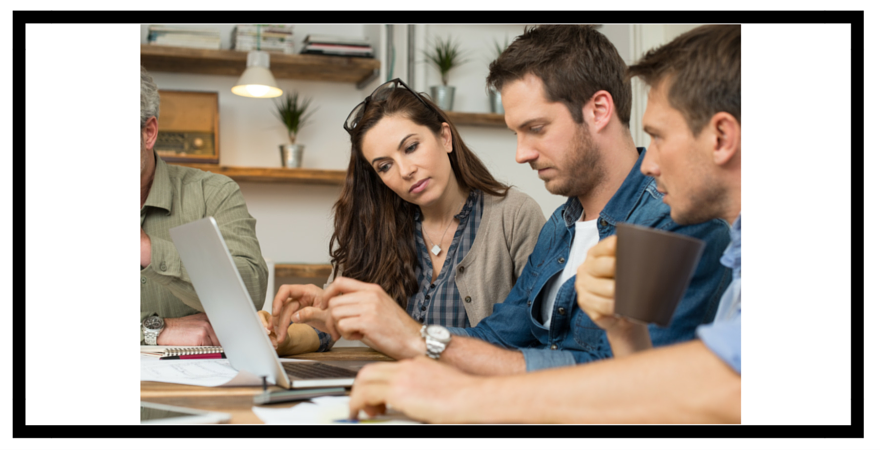 Along with Greater Manchester, London is one of the only regions to have its own devolved Work and Health programme. Unlike the other regions of England which are having contracts that are centrally procured by the Department of Work and Pensions, Greater Manchester and the London Boroughs will be conceiving and delivering their own distinct contract which is due to go through a tendering process at the end of the year.
The procurement allows the opportunity for large prime bidders to compete for contracts. Primes will be required how they are able to work with smaller local providers so the tender represents an opportunity for large and small organisations. A market engagement event was held on 13th February and this article covers some of the key points raised at each.
London Overview
The London programme hopes to support 50-60,000 people across the whole city region into sustainable employment. The boroughs hope their programme will be delivered by three key principles:
The amount of money available for these programmes nationally has more than halved. To make the money go further money will need to be drawn in and synthesised to support the common objective of improving individuals' life and work chances. Example budgets that could be used in this way the Adult Skills Budget and public health.
The contact will be designed to be flexible enough to allow services to adapt over the delivery process. All innovation will need to be evidenced based
Services from across the public sector need to work together to help support people. Mechanisms will be put in place in the contract to support the linking up of services. The 32 Boroughs have divided into four smaller sub-regional levels which will support smaller contact packages and make these relationships more scale-able and manageable.
The London Work and Health Programme procurement and implementation will be a high profile project as it is one of the first to be overseen and delivered by devolution, as such, political leaders and the press are likely to take a keen interest. It touches on areas of real interest to the wider public too such as education, health and housing.
Measures have been put in place to ensure with Job Centre Plus to ensure that this doesn't become the programme of last support. A cross London agreement and board will oversee the referral process and to step in if it is not working as planned.
Compared the nationally managed DWP programme the key differences will be:
 Local management
Distinct local priorities
Greater linkage to local health services
Local priorities defined by the sub-regions
Sub Regions
London programme is divided into four lots:
 Local London (North and East)
Central London Forward
West London
South London
The contract for each sub-region will be awarded separately. The fours programmes are different and bidders should look out for the differences:
 Scope, geographical area and value differ a lot
Priority of outcomes differ
Different payment models to reflect this
Integration will depend on the availability of local services
Different priorities for additional referrals
These difference mean that bidders will have to read each tender specification carefully and submit different bids if competing for more than one lot.
Bidding Process
Procurement will be carried out and awarded under the European Social Fund procedures. At the point of Brexit the Government will step in and the contract will continue to be honoured with national funding.
The four sub-regions have a lead Local Authority responsible for procurement on behalf of the grouping. Procurement will begin in the next 6-8 weeks under the light touch regime.
There will be a single OJEU notice issued under the City of London for pre-qualification, so one submitted pre-qualification questionnaire (PQQ) will cover prospective bidders for all four lots.
After PQQ the central London procurement portal will be used to run the four separate but similar competitions in the two stage dialogue phases. There is no cap on the number of lots organisations can be for, and bidding for this tender will not count towards any Manchester or National tender caps as the procurements are completely separate.
Final tenders submitted in September with contracts let in October/November. There could be slippages depending on LA approvals.
The contracts will be awarded for a five year period with a possible two year extension. The extension will only enacted if the national DWP programme is extended, so all contracts align nationally.
Payment models
Models will vary across the sub-regions, but most have a service charge with the remainder made up of payment on result. Some sub-regions are placing more emphasis on initial engagement, with others focussing more on sustainability and paying a premium for longer job retention.
Next steps
Potential prime bidders can find out more information on the www.capitalesourcing.com website once the opportunity is fully published
Smaller organisations should await for the announcement of those who have qualified through the PQQ stage and then liaise with those selected as part of their market engagement exercise. Open Awards will make these available once publish. The qualified bidders for the national tender have been announced here.
If you would like to talk to Open Awards about how our qualifications and products can support your bids then contact us at info@openawards.org.uk or 0151 494 2072.