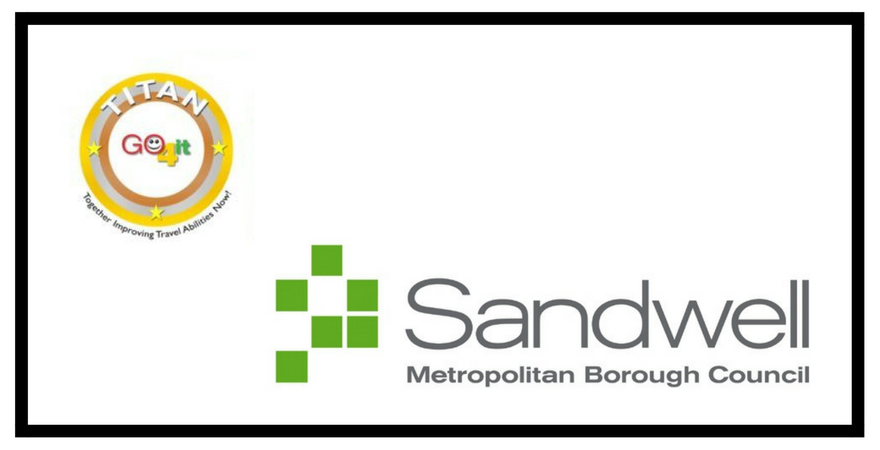 The Open Awards Level 2 Award in Skills for Teaching Independent Travel has recently been shortlised for 'Qualification of the Year' at the Federation of Awarding Bodies Annual Awards 2017.
Here's what Jon Hulme, Independent Travel Training Unit Assistant Manager, at Sandwell Council has to say about the qualification: 
We aim to standardise and raise the bar for 'Travel Trainer' to be seen as a profession in its own right, and setting expectations of training and a certain standard for trainees, regardless of where it is being delivered in the country, allows us an opportunity to work towards this. Offering this as an accredited course allows us to ensure a certain quality standard when seeing Travel Training courses rolled out around local authorities and other groups across the country. By having this standardised input into the inception of others' TT courses, we are able to steer new facilitators towards tried, tested and nationally recognised methods of delivering travel independence, which have a proven track record of improving aspiration and independence in young people.
The Level 2 Award in Skills for Teaching Independent Travel has been successfully delivered now to various groups around the country. From these, the hope is that these initial individuals will go on to devise and implement their own travel training programmes, drawing on the skills and knowledge learned over the duration of the course. The set-up, being part taught input and part autonomous research/completion of a travel training programme, gives invaluable opportunity to learn the underpinning theory of the course whilst having the ability to put this knowledge into practice. Through ongoing support, we are able to ensure the quality of the learner's output remains consistently high, giving us faith that the travel training programmes our learners facilitate will be as high-quality as possible.
The inability to travel independently is a major barrier to social inclusion, education, training and employment, but we want to counter this, seeing travel training as a 'stepping stone' to other opportunities.  Independent travel training reduces the impact of disadvantages faced by our trainees, and will help support integration into the labour market – and society in general. In turn, this reduces the impact on local authorities and services, as this is an investment to save money in the long term, in line with the SEND code of practice. Not only does this save the local authority money, but also increases patronage on public transport. The impact this has on who we support is colossal, and as we are all working from and towards the same criteria, we can be confident that this consistency will allow the benefits we have seen in our own trainees to be benefits seen by anyone who, having completed the L2 Award, implements their own travel training programme.
By offering the level 2 as an accredited course, we find learners are fully invested in the process as there is a tangible sense of achievement, as well as constant opportunity for us to revise and modify our taught input. By being sensitive to the needs of our learners, and working on feedback received in previous sessions, we are able to continually evolve alongside the needs of our learners, and adapt quickly to any changes in policy or legislation when pertaining to independence. The taught input focuses on getting people to think about travel in a way they haven't necessarily before, and generally learners leave the course with the profound realisation that most of us take so much for granted, and that they had no idea it could be so difficult to do something as relatively 'simple' as catching the bus. We find this puts them on good grounding to be well-rounded, sympathetic travel trainers, as this revelation tends to stay with them long after the course. With this wealth of knowledge and experience to draw on, we can be sure that we continue to drive up our own quality standards, in turn offering these benefits to future learners.