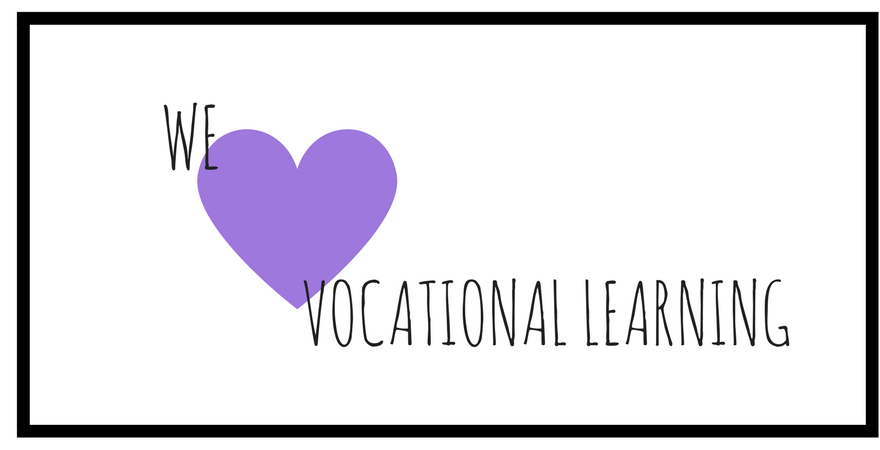 We are mad about Vocational Learning at Open Awards. While other awarding organisations are reducing their provision in this area, we have been investing in and expanding our provision with qualifications centred on progression and changing lives through learning. Here are is an overview of some of our recent developments.
Business
Business administrative and support service jobs are set to grow by 8% by 2023 in England according to our EMSI labour market intelligence. Our qualification sets learners up for jobs in this sector with units across the key disciplines of finance, marketing, communication, ICT and project management.
Level 2 Certificate in Skills for Business
Creative and Cultural Skills
We have reviewed and repackaged our Creative and Cultural qualifications. The refreshed content now includes units on digital media and is much more focused on skills demanded by employers. Sectors like specialised design are forecast to grow by 19%by 2023 and with average earnings at £32,000, they represent and attractive proposition to learners.
Level 1 Award/Certificate in Employment Skills for Creative and Cultural Industries
Level 2 Award/Certificate in Employment Skills for Creative and Cultural Industries
Freight and Logistics
The freight and logistics sector employs over 200,000 people in 2016 in England with salaries averaging at £27,000. The increasing use of distribution hubs and internet shopping has seen increases in jobs over recent years. Our qualifications have been developed with the sector to help learners access employment in specialist aspects of the sector.
Level 1 Award/Certificate in Introduction to Freight Forwarding
Level 2 Award/Certificate/Diploma in Understanding European and International Freight
Level 3 Award/Certificate/Diploma in Working in Freight Forwarding
Level 4 Certificate/ Diploma of Freight Forwarding Logistics
Health and Care
This qualification has been mapped to the industry standard Care Certificate requirements. It offers three specialist pathways in Health, Child Care and Wellbeing and Social Care. After retail, this sector is the biggest employer of individuals in the country and our programme provides learners with the foundations they need to progress into a rewarding career.
Level 2 Diploma in Skills for Health and Care Professions
Land-Based Industries
Our new qualifications cover theoretical and practical activities related to sector. The qualification is ideal for learners interested in a career working with animals, plants or farm site maintenance.
Level 1 Certificate in Skills for Working in Land-Based Industries
Level 2 Certificate in Working in Land-Based Industries
Rail
The government is currently funding the biggest rail modernisation programme since Victorian times which is creating opportunities for UK suppliers across the country. We also expect 15.8% increase in the number of jobs within the construction of railways and underground railways industry in England between now and 2021, leading to an expected increase in the number of rail construction and maintenance operatives needed. Our qualifications can help supply the knowledge and skills the labour market needs.
Level 1 Certificate in Skills for Track and Rail Site Maintenance
Level 2 Certificate in Skills for Track and Rail site Maintenance 
Touch Typing
Touch-typing skills are becoming increasingly important in the workplace, with the majority of business documents now being typed. Achieving these qualifications will help individuals who are seeking work, as more employers recognise that candidates with proven touch typing skills have the potential to work more efficiently and will have the ability to produce accurate and professional business communications.
Level 1 Award in Touch Typing Skills
Level 2 Award in Touch Typing Skills
Waste and Recycling
This sector encompasses a wide range of jobs such as Refuse and salvage, Street cleaning and Waste disposal and environmental services managers all of which are projecting growth in employment opportunities. This introductory qualification gives learners a feel for the type of roles available and prepares them for entry level roles in the sector.
Level 1 Award and Certificate in Waste and Recycling
For more information about delivering these qualifications or to discuss how Open Awards can support you to fill identified skills gaps, please contact us on 01514942072 or info@openawards.org.uk.