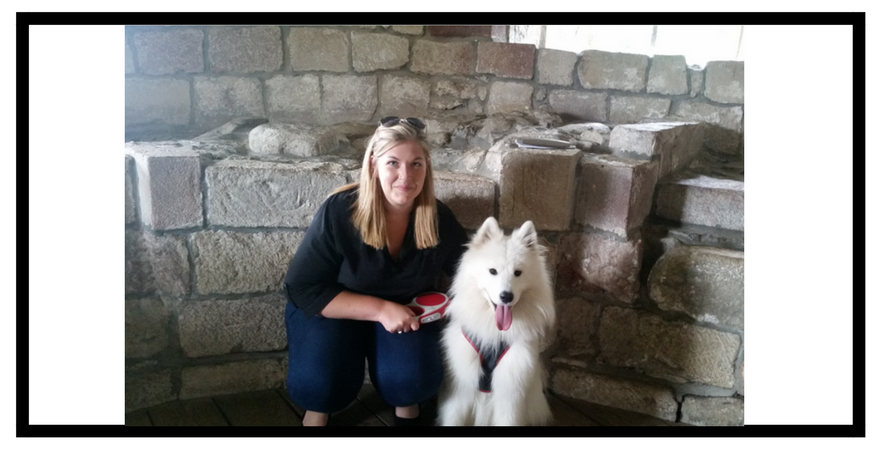 It is quite obvious to those who know her that Nina's nomination for Rising Star of the Year in the Education and Academia category 2017 is more than warranted.
Quite often we find that those who spend their time working towards a specific goal usually have very little time to tell others about it and, as a result, do not always get the recognition they deserve. It is for this reason that we are delighted to shine this spotlight on Nina and highlight to others what we already know - her unfailing drive towards her goal of change lives through learning.
The Rising Star Award recognises achievements of woman who have made real impact and whose potential is contributing to a pipeline of next generation female leaders.
Nina has invested her professional career in supporting young people with disabilities to gain meaningful paid employment and live independently in their communities. Currently she works as Development and Marketing manager at Open Awards, an Awarding Body and charity  committed to supporting educational achievement for all learners by developing accessible and valuable qualifications for Further Education Colleges, Schools, Private Training Providers, Prisons and Third Sector Organisations.
Having been in her post at Open Awards for just shy of 2 years, she has already developed a series of qualifications and learning programmes in a direct response to the educational needs of our community. From Travel Training qualifications to the launch of the Open Awards Badge of Excellence, she still has life-changing educational developments in the pipeline and shows no sign of slowing down.
As a truly values-driven individual, she leads on funding applications and has recently introduced a partnership with The Just Group delivering Hate Crime Awareness workshops to young people at risk of offending across the UK.
Nina's commitment to supporting educational inclusivity in our community extends far beyond her role at Open Awards. She also runs a successful youth club for young adults with learning difficulties in Manchester encouraging them to learn, socialise and improve their confidence.
Having created this informal and safe environment for young people, she has gone on to volunteer at other charities including supporting the management of SEN Parent Groups providing coaching for long-term unemployed adults.
We are confident that this nomination is just the start for Nina. Despite her tendency to avoid the spotlight for her efforts, we are sure that it will find her anyway, as her motivation to support all learners to achieve their aspirations will surely become increasingly difficult overlook.
To join us in showing your support and recognition for work already achieved and for successes yet to come, click here to cast your vote for Nina Hinton for The Rising Star Award 2017.