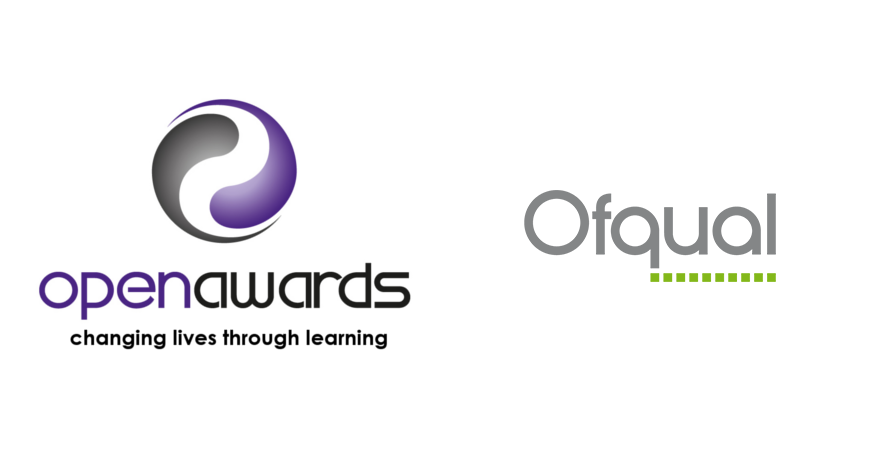 You may have heard already that Ofqual, our regulator, is withdrawing the Qualification and Credit Framework (QCF) regulations later this year. We are regularly asked 'what does this mean?' and 'is this a good or a bad thing?' Ben Rockliffe, our Head of Business and Strategy, has put down the answers to these questions so that they can be shared and discussed. 
What is the QCF?
The QCF regulations are a set of rules which have governed the way in which many awarding organisations have developed qualifications since 2011. They lay down very specific requirements about the way qualifications must be designed, for example:
Qualifications must comprise units that carry a credit value
Qualifications must be given a level according to the QCF level descriptors
All units must have learning outcomes and assessment criteria
In order to be awarded a unit a learner must provide evidence of meeting all the assessment criteria
Units should be made available for sharing across awarding organisations where possible
These rules mean that qualifications have all been developed according to a very prescribed and uniformed way. When Ofqual carried out a recent review of the QCF they felt that some of these rules were hampering good qualification design and causing problems for learners, teachers and awarding organisations.
What have been the problems?
For instance, the QCF requirement for learners to achieve all of the assessment criteria in order to be awarded a unit, known as the 'mastery' approach, is fine where qualifications are assessed through a portfolio approach, as learners and tutors can take time to compile the evidence to show they meet each of the requirements. However, it makes designing examinations that cover the unit difficult. This is because exam writers tend to write a range of questions that cover assessment criteria a number of times. To pass an exam relating to a QCF unit and follow the regulations the awarding organisation would need to make sure that the learner had got at least one question right relating to each assessment criterion. This which would mean developing a very complicated mark scheme making the qualification hard to operate, or setting a 100% pass mark, which makes the qualification practically impossible to achieve.
Other qualifications, like GCSE and A-Levels, have never been subject to the QCF rules. As such they have been able to operate their exams through a system known as compensation. In this model marks are attached to all questions which test different sections of the syllabus and a pass mark is applied to the exam paper as a whole. This means you collect lots of marks in the areas you know about to compensate for the areas where your understanding is not as strong, and you get fewer marks, in order to be awarded a pass overall.
As another example the practice of sharing units across awarding organisations has been problematic to operate in many cases. When awarding organisations have used someone else's unit in their qualification they have not had any control over it later in the unit's lifecycle. This has meant when the time has come for the unit to be reviewed or withdrawn, this might be done without the AO necessarily knowing, meaning that they would have to impose sudden last minute changes on centres and learners.
What is going to happen?
Ofqual have announced that they are withdrawing the QCF regulations from autumn 2015, meaning that all qualifications, including GCSEs and A-Levels, will now fall into one single Framework of Regulated Qualifications (FRQs). To do this they are going to make some amendments to the way in which all qualifications are presented and operated:
Qualifications must map to revised level descriptors
Qualifications must be given a Total Qualification Time rather than a range of Guided Learning Hours
Awarding organisations will no longer have to share units (though they can make their own arrangements if they wish to)
This means that AOs will no longer have to take QCF rules into account when designing their qualifications, though they can choose still to design qualifications according to these principles if they wish to.
Is this a good or a bad thing?
In my opinion this is pretty much a good thing. Awarding Organisations will be free to carry on developing qualifications as they have been if they wish, but they will also have lots of new options open to them. All the old qualifications will still be valid and will not need changing overnight, so there shouldn't be any major upset to the system. Learners and centres shouldn't notice any changes at first other than the term QCF will begin to disappear from certificates, websites and qualification guides. At Open Award we are provisionally working towards doing this by August 2016.
The only potential downside is that learners will no longer be able to transfer credit across different qualifications as easily across awarding organisations. This will still be possible through recognition of prior learning policies, but not as simple as it was under the QCF rules. In practice though this is not a feature that learners take advantage of in massive numbers, so its removal shouldn't cause too many problems.
No doubt the devil is in the detail, and this will emerge as the withdrawal goes ahead. This is only a very simplistic account of the main changes; however, on the whole I welcome them and think they will be a good thing for the sector.
If you have questions or comments, then please contact us by email at info@openawards.org.uk or by phone on 0151 494 2072. Your Business Relationship Manager will be happy to talk any of this through in more detail with you.